Hooked on Broadway!

1 Comment
October 6, 2007 – 1:59 am popping..
THIS IS WHAT I LEARNED FROM "Three Days of Rain" and watching Broadway shows in general. This doesn't make me an expert but I sure do know some stuff on how to get cheaper tickets, be ahead of everybody else and more! Hope you find it useful for your next New York trip.
1. There is such a thing as Standing Only tickets for $26.25 for same-day show. You have to ask at the ticket box to know the actual time they're selling the tickets and show up at least 3 or 4 hours before the show and fall in line.
2. If you're a student, you're in even great luck! You can buy Student Rush tickets for only $25.00-26.25 and get assured seats in the front row!! Bring your student ID of course and a secondary ID. But again you really have to be early in the theater hours before the show and way before the box office opens. Don't forget to say you're there for the "Student Rush" tickets.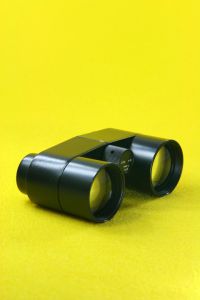 3. Bring binoculars! It works wonders! The first four to eight rows are the only best seats in the house and they're expensive (well the very front is reserved for students!) Even if you buy seated seats, you're lucky to even notice if the actors are wearing blue or black suits let alone see their faces. With the binoculars, you can see the tension in the characters faces, their shaky hands, their pimples if you will!!
4. BRING your camera BUT photo taking is never allowed inside the theater. Don't even attempt to shoot while the play is going on because that is sooo NOT cool. Respect the theater and the actors. Besides, it's a criminal offense and you could get fined or even go to jail- that's embarrassing!
5. After the curtain call, IF you want the actor's picture or authograph- head to the exit door at once with your camera and souvenir copy! (You can sell it on ebay later if you decide not to keep it!) Bring a Sharpie pen in case they don't have one. Don't delay so you will be among the first in line because the actors seldom stay for long. They're tired and they'd rather be resting at those times. If you don't care about those things good for you! But there are people like me who care about theater actors- they're the real actors!!
6. Some theaters don't sell 'Standing Only' tickets so you have to ask first. Also, ask how many they're selling for that day so you don't waste your time.
7. Some theaters instead of falling in line for 'Standing Only' tickets would raffle your names and pick them out. They're only available to 10 or 20 people. Shows like Wicked, Spelling Bee, Hairspray, Avenue Q do lottery tickets for $25 bucks and under!
8. Don't do the above if it's your first time in New York! It's time consuming. Unless all you came for was to watch shows then I highly recommend this! Like me, that's all I wanted to do there! I only paid about $110.00 bucks for three BIG broadway shows in New York! That's a steal. If you buy regular tickets, you'd spend about $250 to 300 for the three BIG shows!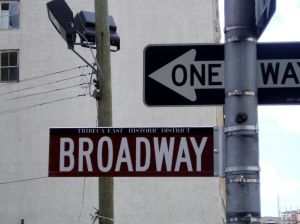 9. There is one option but also entails waiting in line only shorter. TKTS ticket booth sells same-day discount for up to half the price of the original ticket price. There is one catch, they only sell not so popular shows and those that's been running for awhile in Broadway. Last time we checked, you can not buy Jersey Boys, The Color Purple, The Drowsy Chaperone, Wicked tickets there. You have to buy them at their own theaters. Tickets available at TKTS are Chicago, The Producers, Beauty and the Beast, Tarzan and the like. TKTS booth is located temporarily just outside the New York Marriott Marquis on West 46th St. (between Broadway and 8th Avenue) while they create a major permanent home for them right in the middle of times square. Construction is on-going and from what I read should be finished by early winter this year, probably December.
10. I won't recommend but you can buy online. I swore I'd never buy online tickets again after discovering the "standing Only" deal! Check out tickets online for Jersey boys or The Color Purple, you'll be surprised of the ticket costs plus service fee!! My friend bought the only tickets available online for "The Producers" at $36.25 plus $7.75 online handling fee! Bad move. They were balcony seats and we were seated at the highest area of the theater, so high you'd feel nauseated if you look down! We found out you can buy walk-in tickets since "The Producers" aren't as popular as it used to anymore. Plenty of seats available and you don't have to pay online fees!! We could have saved or have chosen better seats right at the theater!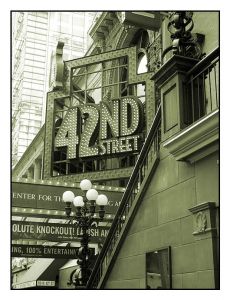 11. IF YOU WANT ASSURED TICKETS because that's all you came for in New York, go ahead- buy online. No more worry if you'll get tickets or not. I'm just saying that Jersey Boys is THE HOTTEST show in Broadway right now but we still got tickets for it buying them on the same day. It's worth taking chances considering that Jersey Boys is sold out for the entire season! Chances are you won't get it anywhere, even online without paying the high price. The best deal is still to stick it out there in the theater and fall in line! There will always be seats available to buy either at TKTS or at the Theater Box itself for major shows in Broadway- there's really no need to buy online unless you want to support Ticketmaster!
12. There are plenty of cheap tickets available but as I mentioned, for the not so popular shows or those that's been running in Broadway for ages. They're also very good shows and worth watching. However, I suggest you watch them after you've watched bigger shows because nothing quite come close to watching the BIG ones and get the real Broadway experience.