Filipino Arnel Pineda: New Lead Singer of Journey

2 Comments
January 7, 2008 – 8:03 am popping..
WIN Journey Gift Packs in Easy Contest! Check it out here…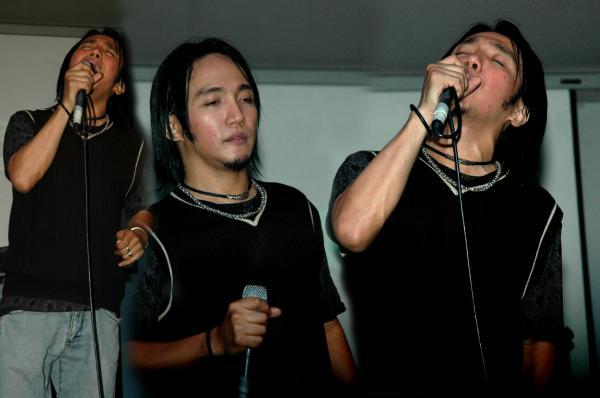 It's official as announced on the Journey website, Filipino Arnel Pineda is the new lead singer of Journey! Journey is the world famous American rock band from the 80's. Thanks to cover bands all over the world and the internet, their most popular songs "Open Arms", "Faithfully", "Don't Stop Believing", "Anyway You Want it", "Wheels in the Sky" among others are still alive as it was over 2 decades ago.
The group saw many changes over the years, with different band members leaving and returning but the biggest was when original and popular lead singer, Steve Perry left in the 90's because of an injury.
Since then original member lead & rhythm guitarist and at one point lead vocalist, Neal Schon, has been looking for a new lead singer to revive the group. In his frustration, he sough the internet and spent days looking at videos in YouTube until he came across a video of the Zoo, a Philippine band popular in the club scenes in Manila and Olongapo. Schon couldn't believe what he was hearing when he saw the group's video with Arnel Pineda on lead vocals giving his own rendition of Journey's songs. He said that Pineda's voice was just too good to be true! He knew then that Journey found their new voice in Arnel Pineda! The rest as they say is history, or in this case- still a history in the making for the new Journey. In Pineda's case, his "journey" to real stardom is only beginning…
Who is Arnel Pineda?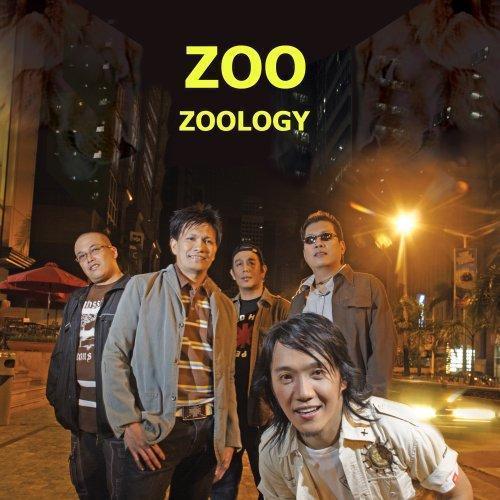 To be honest, I've never heard of him until the official news that he is Journey's newest member (and lead vocalist at that)! Born and raised in the Philippines, 40 year old Arnel Pineda is a singer-songwriter with a successful steady musical career in Asia spanning 25 years performing mostly in Hong Kong. He belonged to numerous bands over the course of his career and has released a self-titled album in 1999. Before Journey, he was with the band called the Zoo. The Zoo recently released its first album "Zoology" in the Philippines, in September 2007 under MCA Universal records with 13 original tracks, most of which are written by Pineda.
I must also admit I'm not a Journey fan but this great news caught my eye! The internet has done it again! In the US, MySpace paved way for Colbie Caillat to be discovered and get the much deserved worldwide recognition! Her song "Bubbly" was played over 30 million times in MySpace before she even officially recorded the song so that record companies were the ones coming to get her and practically swooning over her for a record contract and not the other way around! Last December 2007, it was 15 year-old Filipina Charice Pempengco wowing the US audience by guesting in Ellen de Generes Show. Charice was "discovered" by the Ellen crew in YouTube! Now, it's Arnel Pineda preparing to take the US market and the world by storm! See this short news clip from CNN on Arnel Pineda's discovery lifted from Youtube and uploaded by user ndgomez777. It gave me goosebumps!
Truly, he is under a lot of pressure to show to the world what he can do especially to loyal Journey fans. This early on, he already has received a lot of negativity from the die hard fans. He will most likely be compared to the original Steve Perry. C'mmon you guys, give this guy a break! Let him live his dream! Let's all wish Arnel Pineda the best of luck and hope that the audience will see what Neal Schon and the rest of Journey and their producers saw in him- a great, fine talent!
His first public appearance with Journey is slated on February 21, 2008 at the Festival de Viña del Mar at Quinta Vergara Arena in Chile. More tours are scheduled and a new recording album for Journey with Arnel Pineda is set for release in Spring/Summer of 2008.
Find our more about him and his Philippine Band, the Zoo in Friendster! The photos in this blog were lifted from the band's profile pics in Friendster.
WIN Journey Gift Packs in Easy Contest! Check it out here…
Browse Timeline