Back to Glory: Go Boston Celtics!

No Comments
June 13, 2008 – 6:24 pm popping..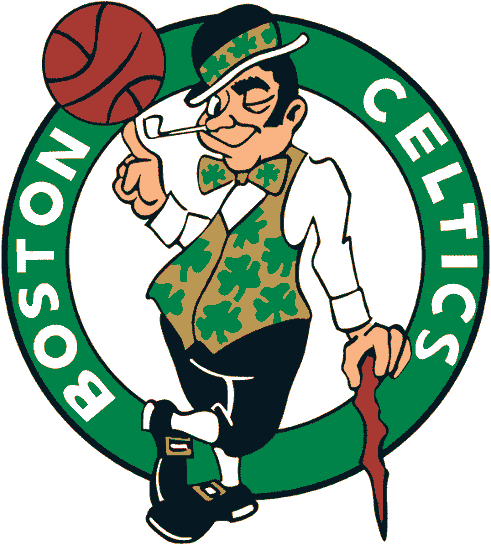 UPDATED: September 09, 2008.
In my four years stay in the US, I have never watched a professional sporting event. Other than the fact that season tickets are way beyond my budget, (talk about spending hundreds of dollars to watch one game of players throwing and hitting balls!), they're almost always impossible to get, and I am not a huge fan of sports except swimming and watching the Olympics.
I used to enjoy watching professional basketball in grade school up 'til High School. Thanks to my 'famous' Uncle back in the Philippines who introduced us to basketball early on, all my cousins including me fell in love with the game! My Uncle breathes and lives for basketball. It wasn't hard to have the same devotion when you're exposed to it. We met big names in basketball, rubbed elbows with the players and basketball hotshots in exclusive parties, saw them come and go at my Uncle's house where I spent most of my summers growing up and having lived with him and his family during my High School days in Manila. But I was young then and didn't really care that much. And then I grew up. Suddenly interests change. I was watching less and less basketball until I watched no more. My Uncle is still huge in the Philippines! He is the longest-serving Governor and Team Manager in the Philippine Basketball Association (PBA), the Philippines' counterpart to NBA in the United States. His team Sta. Lucia Realtors, entered the professional league in 1992 and still currently among the best Philippine Basketball teams out there. In fact they just won this year's 2008 Philippine Cup championship!
Fast track to present day. I was browsing through channels on cable last week and Game 1 of the National Basketball Association (NBA) Championship was on between the Los Angeles (LA) Lakers and Boston Celtics. I sat through the entire game very excited and memories of my 'love' for basketball came rushing! I think I am hooked again! And what great timing to be back on when the Boston Celtics are making a great comeback after all these years of not being on the championships. The Celtics won Game 1 and won two more games after that. They're up 3 to 1 against the Lakers and they only need to win one more of the best of 7 playoffs!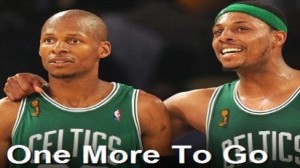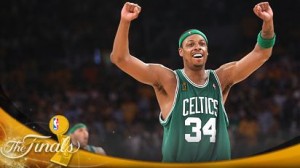 Game 5 is on this Sunday, June 15th (Father's Day!) at the Staples Center in LA. I almost wish the Celtics will lose so I might have the chance to watch Game 6 at home court here in Boston at the TD Banknorth Garden. I'll scalp for tickets if I have to to get in! If they win this Sunday's game- it's all over. If not, then they will play Game 6 and 7 here in Boston. Holy cow, if they win, they are going to be victorious after 23 years of drought and their 17th NBA championship! They have to win. They should win and regain its glory.
My NBA teams have been Chicago bulls, LA Lakers and Boston Celtics but since the Lakers and Celtics are rivals this year, I'm rooting for Boston just because I live here and I love underdogs. I love comebacks. The LA Lakers come only second (Boston is first) overall carrying 14 NBA titles but they have dominated the NBA over the last 20 years. It's time for Celtics to reclaim the crown and redeem themselves as champions.
Get the championships! Go Boston Celtics!
Browse Timeline