Arnel Pineda and His Journey Continues…

9 Comments
June 22, 2008 – 1:48 am popping..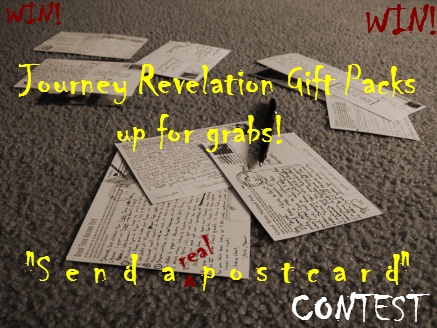 When some middle aged adults begin to experience that their lives are not the way they wanted it to be and they have little time to change it, when they are on the verge of perhaps a midlife crisis, how does one gets his biggest break at 40 years old?
And when he does get it, how does one process fame, (fortune!) and glory coming from very humble beginnings, from surviving as a struggling musician singing covers of other people's hits and now to becoming a bona fide international rock star performing beside legendary and iconic band as a front man?! How? Try being Arnel Pineda!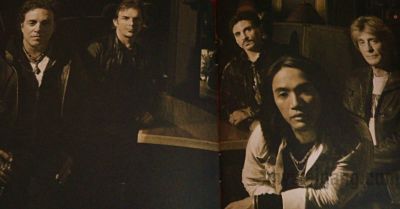 His is a story that could have been taken out of a Charles Dickens novel and as Arnel Pineda himself admits in a GQ interview: "My life is a fairy tale. But I'm awake, and I'm dreaming it." His is a story of perseverance, hope and never stop believing in yourself! His is a true inspirational story of the 21st century not only for aspiring musicians but for everyone who dreams of making it.

Indeed this youthful 41-year old is living his dream. He did his first concert with Journey before a huge crowd in Chile in February, performed in Las Vegas for the first time, finished a full recording album for worldwide release, guested in prime time US TV shows, featured in GQ magazine's June 2008 issue, currently on tour in the United Kingdom and will be touring over 50 cities in North America in the Summer! In a matter of six months, his whole world "changed for the better!" as one of his songs featured in the new album says.
Over a year ago, Arnel was singing Journey songs in some nameless bars in Olongapo and Manila, Philippines- and he has been for most of his 25 years career in the Philippines and Hong kong. In June 3, 2008 with the release of the new Journey Album with him as the lead vocalist, comes the legitimization that he no longer is a cover singer but is now the lead singer, who would take Journey into a new direction!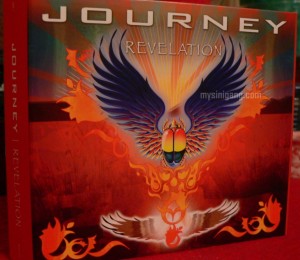 The album aptly titled 'REVELATION" is a wonderful revelation to all Journey fans and an "open arms" welcome to new fans. I am a new fan. I am a convert. I thought "Open Arms," and "Faithfully" were mushy but classic nonetheless and I can even sing most lines but I was never a fan. I liked "Don't Stop Believing," and "Separate Ways" but that still didn't get me to buy any of Journey's albums. It took Arnel Pineda, to make me a Journey fan. Given that I am Filipino and would support him in any way is beside the point.
Journey has been struggling for years looking for a new voice to fill in after THE Steve Perry wonder years. They had two lead vocalists prior. Neal Schon, Journey co-founder and possibly one of the greatest guitarists of all time found Pineda in YouTube putting a great twist to the now much celebrated 'Cinderella-like' story of Arnel Pineda. There has to be some great respect with Schon's judgment. He brought this serendipity to his band's attention and they all liked and agreed on the choice.
Schon has long been weighing it out the past 10 years whether to continue or disband for he doesn't just want to end up as a nostalgia band of the the 70s and 80s era singing in reunions and tent houses venues. He wants the Journey band that he co-founded continue on as a current band with a long, almost immortal history spanning over 30 years in the music scene and still alive and rockin' it out in 2008 forward.
Having said that, who are we- especially the hardcore Journey fans- to judge these great musicians: lead guitarist Neal Schon, awesome drummer Deen Castronovo, slick bassist Ross Valory and the amazing keyboardist Jonathan Cain, for choosing Arnel Pineda as their new front man? They saw something in Pineda that they have not seen in the many auditions and demo tapes/videos they have received all these years. And may I remind that Arnel Pineda is a class of his own. He is not some amateur singer who could sing. He has been a lead singer in his own right and has been in the music industry for 25 years.
He is a guy with a great voice and talent but was never given a break. Journey is giving that chance to him now. Besides that, it wan't a done deal just hearing him sing in YouTube. They had to fly in Arnel Pineda from the Philippines to a studio in San Francisco and have him audition. Pineda proved his worth and all the Journey guys agreed, Arnel Pineda is the man! How do you question that?
He has his limitations like not being adept in English for example as his detractors would say, but that's because it is not his native tongue. And for a Foreigner speaking in English, his is fine compared to other nationalities trying to speak English. What he lacks there if any, he definitely makes up in his singing. It may be the cheapest audition ever as others would further ignite being discovered in YouTube and all, but what Neal Schon has done is actually revolutionary if not been done already! What about the reality TV shows dominating the boob tube? American Idol? Rockstar? and now Nashville star?! It's the same thing.
Going to forums and sites and reading nasty comments about this whole thing is almost funny. Hardcore Journey fans- accept it or you don't! Steve Perry has been making his own 'journey' since leaving the band in 1994. There are unresolved issues between him and the entire band. Perhaps it is Mr. Perry's own arrogance that got the better of him. We don't know. It's between him and the band but something happened and one can not continue living with the past. Steve Perry was monumental to Journey's success, nobody's forgetting that. Steve Perry WAS a HUGE part of Journey but he is not Journey in as much as Journey isn't Steve Perry. Journey is a 5-man band, and it doesn't stop because one left voluntarily. Get over it!
And I say, we can't please everybody no matter what. Win some, lose some. Let Journey lose some of it hardcore fans because they are gaining NEW FANS all over the world in double if not triple numbers!
Arnel Pineda is not trying to be Steve Perry, he knows there can only be one Steve Perry. But he is up for the challenge to be compared now and eventually become his own person with Journey in the future. We will Journey with Arnel Pineda for as long as he is a member and hope there will come a time when the world will remember Steve Perry alongside Arnel Pineda as two great men who defined Journey in different times in Journey's history. We would be there "new" Journey fans when that happens. © 2008
Browse Timeline