Unsure About Sure Pinoy Food Mart in Quincy, MA

5 Comments
June 24, 2008 – 11:13 pm popping..

B
elieve it or not, there's only one exclusive Filipino Food Store in Massachusetts (MA).  With a Filipino population of a little over 10,000 scattered in and around Boston, that may not be not surprising (MA total population: 6.4 million). But with the Filipino's innate entrepreneurial spirit, I find that unbelievable. I've always thought Filipinos created the concept of sari-sari stores (literally means mix-mix; a small assortment store selling goodies and what have yous).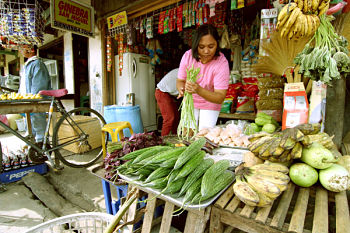 a sari-sari store in the Philippines
photo credit: chitomadrigal.org
Naturally, I would think wherever we are in the world, no matter how small the number, there will always be one or two (sari-sari store) in the neighborhood. I guess it is only true in many parts of the West Coast (California et al) where there are over 1 million Filipinos therefore tons of market; therefore tons of Filipino stores!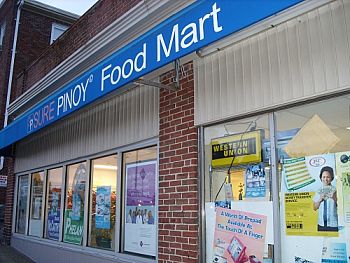 Since there's very little supply and demand in Massachusetts, we'd have to contend with one! There are plenty of Asian stores, my favorite being the Super88 Market with 6 branches in Boston- selling some Filipino items like condiments (Silver Swan soy sauce and vinegar, Mang Tomas, Rufina Patis) and others (Sky flakes crackers, Lucky Me noodles) but none like the Sure Pinoy Food Mart located in Quincy, MA where one can find tons of Filipino goods.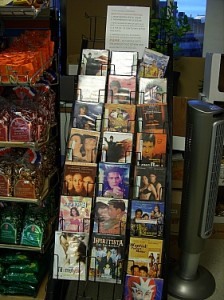 Being the ONLY one should have its many advantages- primarily, captured marketability! It is about 20 miles from where I live, with normal traffic that's about half an hour drive. It's not far but it's not close to home either! It's not the same as in the Philippines where in our street alone there are 10 sari-sari stores! (I'm not exaggerating. if you've been to the Philippines, that is even a conservative estimate!) So back home, it's a matter of walking maybe 10 steps from your gate and you're in one of the sari-sari stores. Here, you'd have to drive distance.
Being the only Filipino grocery store in MA, the store should literally be flocked with hundreds of Filipinos everyday! I've been to Sure Pinoy Food Mart with some friends just twice since they opened in February 2006 and each time, we were the only ones in the store with one or two more customers coming in to buy one item. I am not "sure" why but here's what I know: I am really unsure about this Sure Pinoy Food store! Their service is mediocre at best! The staff are unfriendly. They seem to be disinterested and detached to the customers and would rather really watch the current teleserye (soap opera) playing on their The Filipino Channel (TFC) subscribed TV (at that time it was the Judy Ann Santos show, the title escapes me!).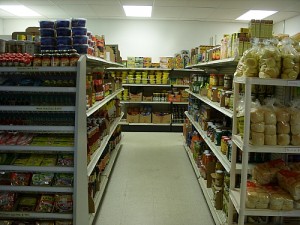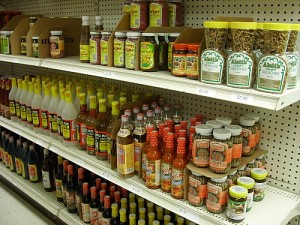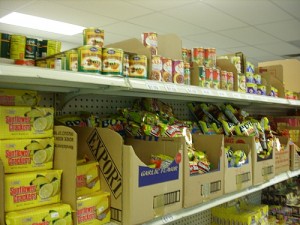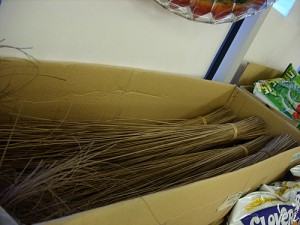 The prices are a bit high but that is almost expected because except for clothing (if you know where the bargains are), everything is expensive in Massachusetts or the United States for that matter. The store itself is so-so- very basic and cheaply done. No aesthetic design or concept and the shelves while organized, full and in stock doesn't appeal to me at all.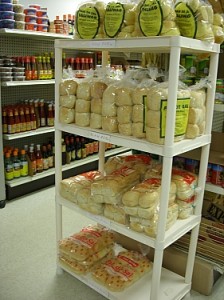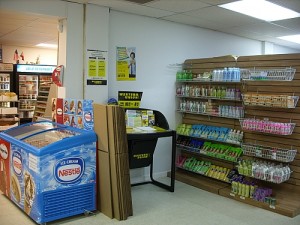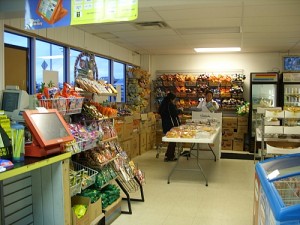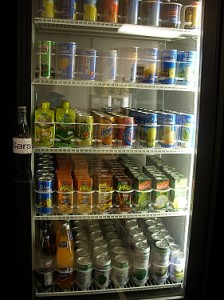 This kind of store make up and design- if you can call it a design at all, is very common to not only Filipino stores but to most Filipino restaurants here in America. I've traveled extensively in the East coast and in Sacramento, CA area and it is unfortunate that most of these establishments would really opt for cheapness over presentableness and ambiance! And we still wonder why with 4 million Filipinos in the United States, our classic famous Filipino food (such as Sinigang, kare-kare and Adobo) is as unknown as where exactly the Philippines is located and how to spell it! We can not compete globally if we think locally! We can not compete with world class standards if we have in mind as target market- Filipinos only!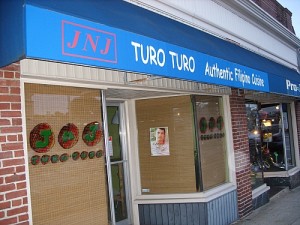 No way! We shouldn't settle for this kind of second-rate stores when we are in the first world country! We'd have to attract NOT only Filipinos but most especially other nationalities! I wouldn't take American friends to OUR restaurants because I don't want to give them the wrong impressions about us!  Chinese, Vietnamese, Thai, Indian restaurants here in the United States are flourishing! They are competing head on with American, European and Italian cuisines! And we would rather patronize these restaurants than the Filipino restaurants. (I think I even cook better than most of these Fil-restos to be honest!) Why are other Asian restaurants gets the nod and thumbs up? Because they know better! Their restaurants have nice, clean, comfortable layout. The restaurants have a friendly overall atmosphere. The food quality and presentation are tops.  It's a shame. Why can't most Filipino restaurants do the same?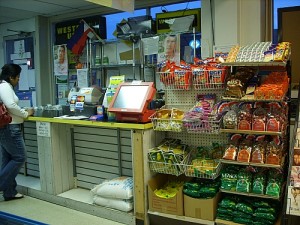 I would have given the store a much nicer review had they been more open and friendly. I also asked kindly if I could take photos of their store because I wanted to feature them in my blog as a promotion, they started getting defensive and almost didn't allow me! So instead they are getting a rant from me! They have a website by the way with the same lackluster quality as their store. I'm no web expert; but the website sucks!
I am quite disappointed over this store and so would rather shop at Super88. My friends and I go through lengths to find a bargain and would drive for hours to go to a good store. And we could have been a regular shopper in Sure Pinoy Food Mart easy instead we're not shopping there.
I'm going to give this store one more chance. I don't know when I'd have the energy to drive there but I will in the coming months. Hopefully they're still open by then, huh.
Won't stop you from visiting the store, maybe they have read this review and 'changed' :-) Store is open 7 days a week, until 8pm. They're located at:
145 Water Street
Quincy, MA  02169
Browse Timeline