First Photo Hunt: Theme 119 "What is That?"

11 Comments
July 20, 2008 – 7:52 pm popping..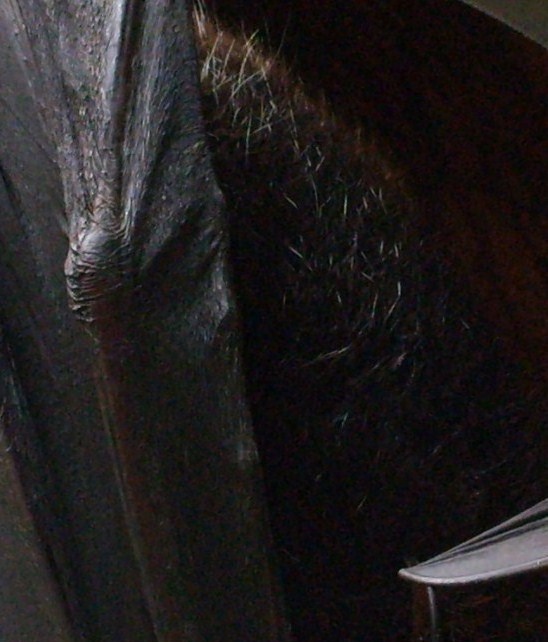 Find more photo hunters at PhotoHunt
I have been wanting to try Photo hunting for a long time but never got around to it and then I chanced upon it again just this week! I saw the interesting theme and sounds like fun. So here goes my very first entry for PhotoHunt.
I'm going to put in a little twist by having you guys guess what it is before I reveal the answer. When I get at least 5 people commenting it right, I will share what it is!
Take the time now to examine the photo carefully. You don't see one in everyday life very often! The answer may be a hair easy for some but could get spectrally difficult for others… Oh I'm giving the answer away with that!
Enjoy. :-)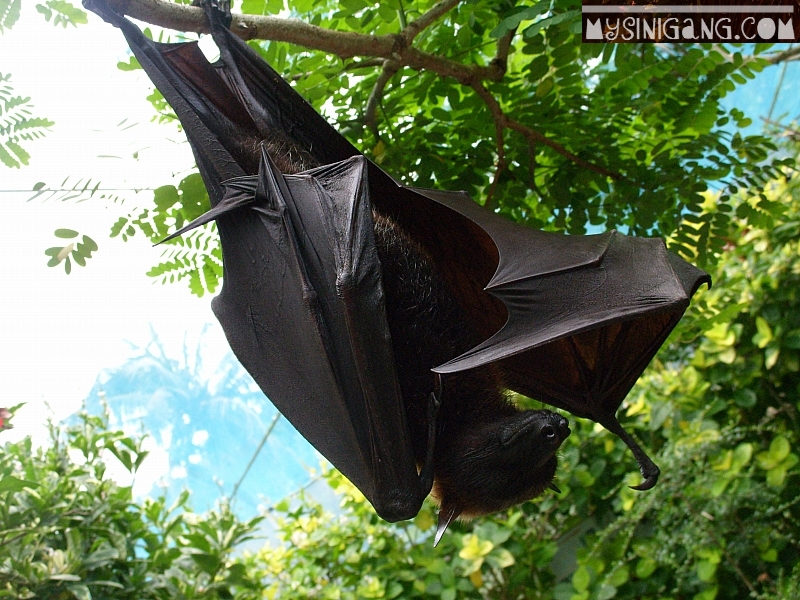 I knew it was going to be easy for most! The hair and the wing gave it away. LOL
Thank you for guessing- you were all right!!
It is in fact a bat, specifically a Philippine Pygmy Fruit Bat that is endemic in the Philippines but in recent years is being threatened by habitat loss. Its Scientific name is Haplonycteris fischeri and is also known as Fischer's Pygmy Fruit Bat.
I'm lucky enough to have seen and held one on my recent vacation in the Philippines. The amazing, beautiful, world famous Boracay Island has a Butterfly Garden that also shelters a good number of bats.
The first time I saw the bats from afar, I actually pointed: "what is that?" It was also a first for me to have seen a number of them just hanging out in various trees and not even caged or enclosed as in the zoos. My friends and I were really scared just being near it and then the guide said, "you want to hold them?" We were like "err, thanks but no thanks!" But then he was prodding and assuring, so we did! That was one memorable experience and I don't think I'd ever have the opportunity to play with bats again! They mentioned of a bat cave in Boracay but we didn't have enough time to do it. Perhaps on next visit… More photos of the relatively harmless bats!
———–
I really enjoyed this first photo hunt experience! Guess I'll be doing it again next week! :-)
Browse Timeline