3rd PhotoHunt Theme 121: "Clouds"

35 Comments
August 2, 2008 – 6:59 am popping..
"May your trails be crooked, winding, lonesome, dangerous, leading to the most amazing view. May your mountains rise into and above the clouds."

– Edward Abbey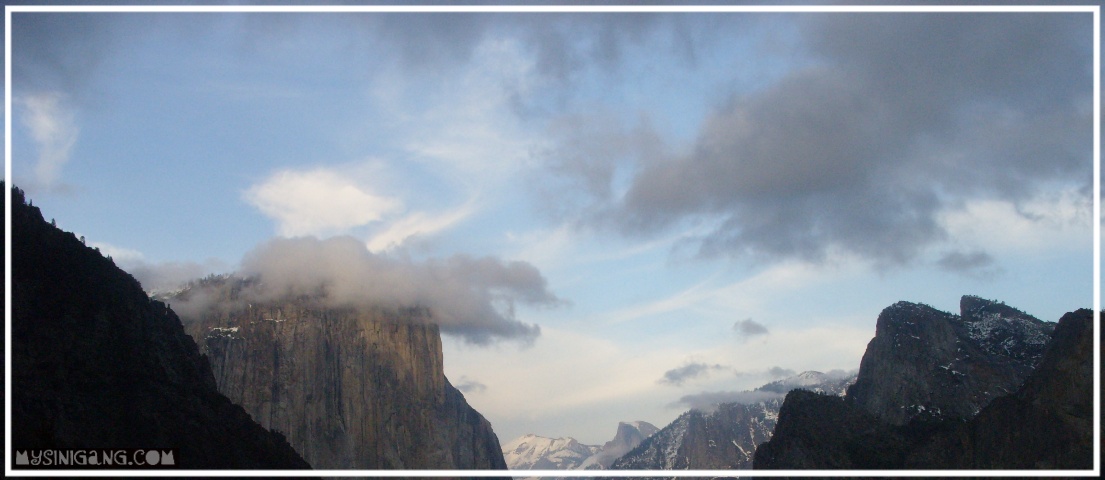 Winter afternoon cloud formation…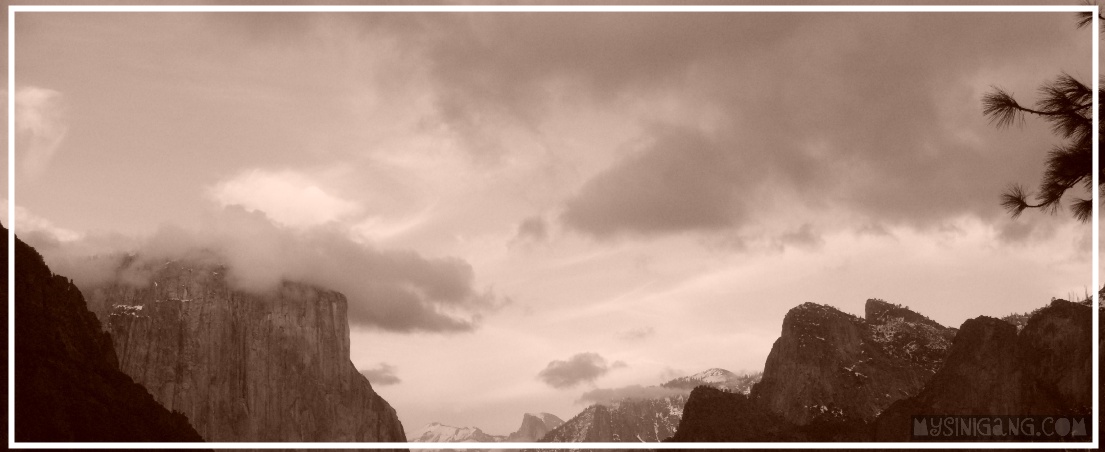 What's a scenery without clouds…?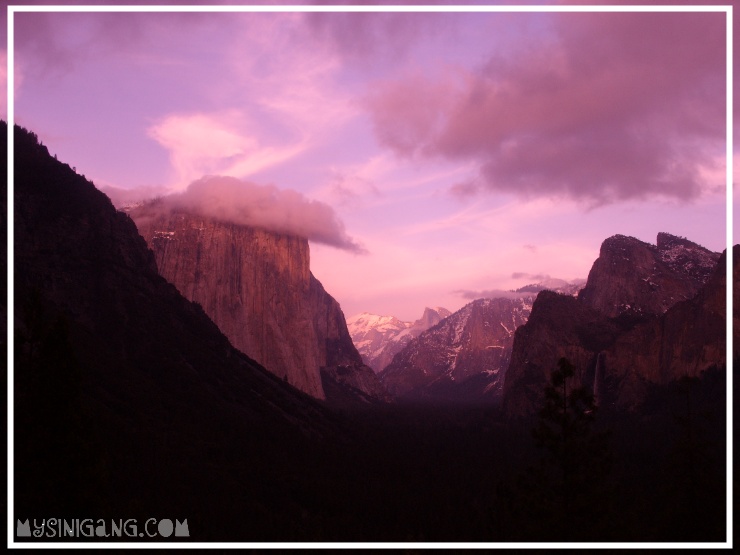 Find more photo hunters at PhotoHunt
You are looking at three remarkable landmarks of Yosemite Valley: the El Capitan (the tip partially covered with clouds on the left), the Half Dome (in the middle, smaller view) and the Bridalveil Fall (on the right).
[ Please click on the photos for a better, bigger view! ]
"Thousands of tired, nerve-shaken, over-civilized people are beginning to find out that going to the mountains is going home; that wildness is a necessity…" –John Muir, 1898
The photos are breathtaking views into Yosemite Valley, one of America's natural treasures where 95% of nearly 1,200 square miles is Wilderness.  It is located in central Sierra Nevada of California; visited by 3.5 million tourists every year!! Taken in the Winter month of March 2007.
To learn more about Yosemite, visit the US National Park Service department.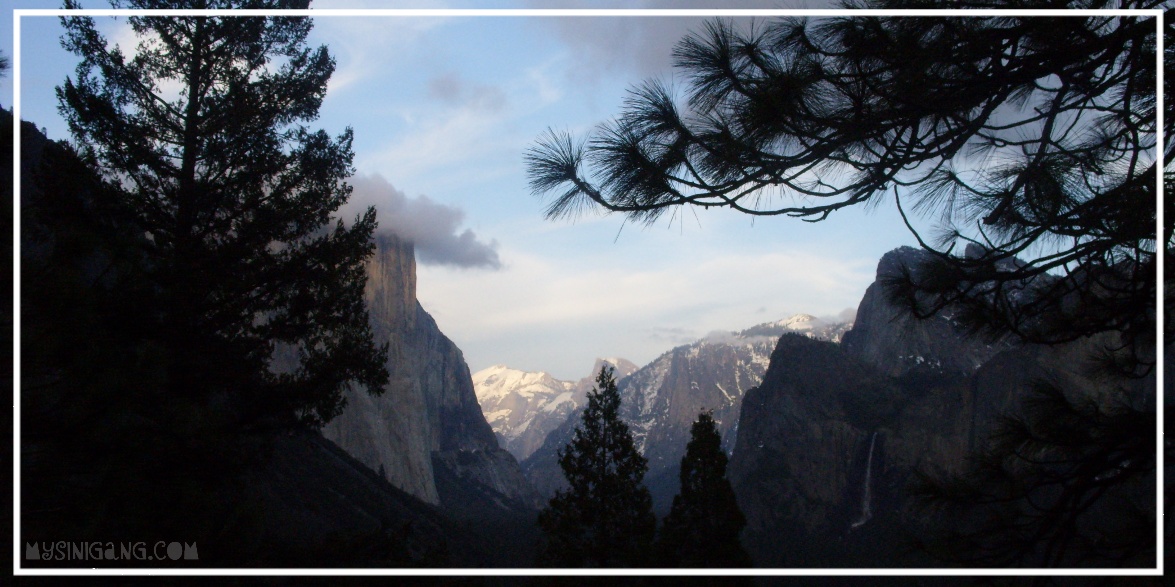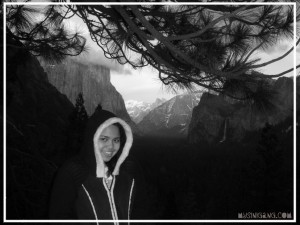 with my youngest sister, Inah feeling warm and cozy with her hood on…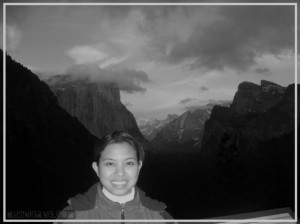 and that's me, after a whole day of driving and walking; with 3 hours sleep and waking up at 4am!!
Find more photo hunters at PhotoHunt
Browse Timeline