Part I: State of the Blog Address (SOBA): I'm a Blogger and I Approve this Message!

6 Comments
September 28, 2008 – 10:33 am popping..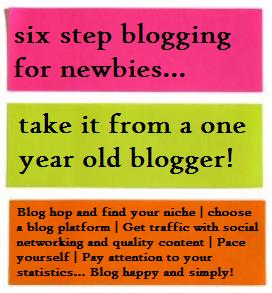 I have decided to make September 28 my blogversary. This was the date I bravely shifted from Friendster blog into Blogger blog exactly a year ago (I went live on September 30th). At that time, I knew nothing about real blogging even though I was already into it early 2005 via my Friendster account.
Since this is my first SOBA, I wish to give a background on the simple steps I did to get me started into blogging in my niche and my current position and state. I don't have bragging rights- I'm not claiming to be anything. I don't have any official blog awards. I don't get a thousand or more views a day, I don't earn much from it and I'm not trying to be the best blogger.
What I do have is decent and consistent traffic and page views. There's something to be said there. Blogging shouldn't be complicated. Blog happy and simply! This is dedicated to all newbies- what I was a year ago!
First step: Blog hopping and Finding your niche
For the most part blog hopping helped me a great deal while starting! It's the best teaching tool for any newbie wanting to start their own blogs. It's like window shopping for a website with live working themes and plugins and sidebars. As I navigate from one blog to the next, I learned what could work for me or not! There are some really sleek, neat looking blogs out there but there are also tons of crappy, sloppy ones! Sifting each, taking the best and discarding the rest- I was able to formulate what I want in my website.
I wanted a personal mixed bag for this site, allowing me the flexibility to talk on any subjects from family, travels, music, media, entertainment, opinion, photography, TV, the internet, technology, love/dislike of country, etc. I wanted a simple theme layout with black as the main background.
I followed up this site with a hobby blog, showcasing my interest in postcard collecting and then later on with a blog for a restobar I co-own in the Philippines, and then a Filipino Quotes blog to post quotations related to anything Filipino or the Philippines either by Filipinos or foreigners.
The best learning experience is going out there and blog hop! Call it lurking, spying, checking out, snooping- the only way to discover what you want in your blog is by learning from others. That's what I would call it.
Second step: Choosing a blog platform
Venturing with Google's Blogger platform was a smart move because there was no pressure to do everything right from day one as it was free. Free in the internet is awesome! Free allowed me to experiment on a lot of things, messed with the HTML codes and fixed them (without knowing how I made it worked again)!
With a blogging platform in place and a theme, I was ready to blog away! I imported most of my old posts from Friendster just so I could have content right away and so I could see how posts would look like in Blogger with photos and all. Wait, I didn't import them with a click of a button! I had to manually copy and paste each article because Blogger and Typepad aren't talking to each other. Blogger for that matter does not have an import/ export feature period. That was a pain.
Once I learned the basics, after 3 months with Blogger, I shoot for the stars and headed to the BEST BLOG PLATFORM there is, Wordpress. Wordpress self-hosted isn't free. You have to commit to blogging because once you start paying for it, it's not going to be pleasing for you all the way.
Third Step: Getting Internet traffic with Social Networking
With a week's worth of content, the next step was how do I get people to see my new site? Social networking and blog directory is the answer. In Friendster, my readers were mainly contacts on my lists and people already on Friendster. I didn't bother promoting it. I wrote, I published and that was that.
To successfully kick off any blog in the "real" blogging world, you need to self-promote it initially. There is no way, people will magically visit your site without any kind of announcement. That is like preparing for a huge birthday party for yourself. You prepared for weeks, cooked laboriously, spent endless nights cleaning your house and filling in loose ends. On the day of your birthday, everything is set. You waited for people to come expecting they would remember your birthday and come to your house to visit. Nobody came except your family. You forgot one important thing while busily preparing for your supposed huge party- you forgot to sent out the invitations!!! Get the picture? Invite people to your site.
I joined Mybloglog, Blogcatalog, Spicy, Fuelmyblog, Romlet, Stumble Upon and the latest- Entrecard. I submitted my sites to tons of blog directories and exchanged links with blogs I liked. I was promoting my site to my Friendster, Multiply and Facebook accounts. I was rolling.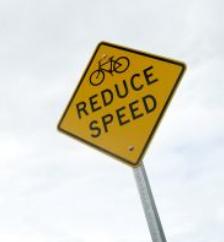 Fourth step: Pacing yourself
At this point, your visibility in social networks are now working for you. People are flocking to your site. it is now time to loosen up a little bit. This is hard to do when you're pumped up because people are taking notice and coming to your site by the number.
In the "real" world of blogging, most bloggers take everything seriously; obsessively and excessively if I may say so! I honestly felt the rush in my first few months myself! I wanted to publish as many posts as I could, visit as many sites as possible to gain mutual visits and find all possible topics in God's creation for a post. There was a need to check my blog multiple times a day and tweak my codes until it stops working and then spend time fixing it again! And again!
The challenge is to pace even restrain ourselves so we don't get burned out. If we don't overcome the "addiction" to blog excessively in the first few months, once we withdraw from it- it's all over. We will lose interest altogether and end blogging as fast as when we started it.
On a good month, I try to blog twice a week. On a bad month, I'd be lucky if I could blog once a month. That's ok. The key is continuity and creating timeless quality content.
Fifth Step: Getting Internet traffic with Quality Content
This is the most important step that most newbies fail at. Why? Because as in other cases, we all want easy and we all have one thing in mind, capitalizing on our sites. How to make money online?! After making friends with other bloggers, growing popularity in social network groups, traffic increasing, we want to make money now- and fast!!
Well not so fast! We must first create timeless, quality content that anybody can relate to- not just bloggers. Understandably, personal blogs are like an open diary but please don't make it all about you, me, myself and I. There are ways to incorporate talking about yourself all the time to other places, people and things.
SEO, Tech and Make Money Online (MMO) bloggers' mantra is all about SEO or search engine optimization. They give all kinds of tips on how to increase your ranking in Google or how to have your site show up in Google pages with the ultimate aim of eventually landing on the first page of Google search and even be number one on the list for that particular keyword. All those are good advice. The bottomline however is QUALITY CONTENT. Would you believe me if I say I never worked on my SEO for my blog name yet this blog appears on page one of Google when you type "Sinigang" and this is not even a food or recipe site blog?! Even moreso when you type "Sinigang blog," I appear in 5 of the 10 links on page one of Google search. "Sinigang for the Soul" is a given as it is too specific to my blog, all 10 links refer to my site.
You can do everything and anything to increase your PageRank or ranking in searches or you can focus on one thing: improving your content! In the end, content is king! It's true, that's all I did. Except for joining various social networks already mentioned above, I never did anything special to make this blog or MOST of my articles appear on Google.
When I took a vacation early this year, I was in and out of blogging for 3 months. In April, I only had 1 post! Surprisingly, I was still getting the same traffic more or less as though I was actively blogging! That goes to show that I have at least some decent content that people are reading with or without recent activity. That doesn't mean I could stop blogging and be gone for months again! That just means that I have to continue creating articles that can be read or re-read today, six months from now and two years later and still be relevant to a reader.
Please continue here for the second part. The article has gotten really long- I had to splice it. Happy annniversary to this blog! :-)
Browse Timeline