Coming "Home." Where Your Heart is…

2 Comments
October 16, 2008 – 5:48 am popping..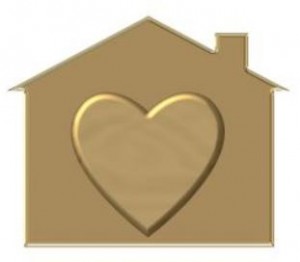 I have so many places I call home. There's the cliche old adage that says "home is where the heart is" that rings true for me and for most people.
It is a paradox that majority of the Filipinos who would do anything to immigrate to other nations, immerse themselves in that culture for years, could live in the country of their choice anywhere in the world thereafter, would in the end desire and choose to be back 'home' in the Philippines in the remainder of their lives. In the back of my mind, that's exactly where I want to be… Someday.
Having lived in the United States for years, I still hear myself saying "back home in the Philippines…" whenever I refer the Philippines in a conversation. There is that constant desire to be back 'home'. Perhaps no matter how long I live abroad, I will always call the Philippines, specifically Davao and General Santos City, home because that's where a big part of my heart is.
Where my family is, is home to me as well. Since my entire family is now scattered all across the globe, I just added more 'homes' to call!
Yet there is only one home where I feel truly pampered, secure and nestled– where my mom is! Western culture will probably not understand the strong connection we from the East have with family and mothers but it is there. That is why sons and daughters continue to live in their parents home for as long as they are single (regardless of age) and even when they already have their own family (kids and all), because we simply can not cut the proverbial 'umbilical cord' that ties us with them.
It is not for practical reasons as the trend now in the United States, where kids go back in their parents home after college because living on their own has just gotten too expensive. It is more emotional than financial (although it sure eases that aspect!)
I (intentionally?) live far from my mother- about three thousand miles far! East and West far. She in California and me in Massachusetts. The setup works because it keeps our volatile 'mood swings' and varying incompatible opinions from colliding!
Being away from her has many pleasures yet I always yearn to be home with her. There's nothing like coming home, where my heart is- to be with her, even for a short time especially that of late, our relationship have really changed dramatically for the better.
My last two visits including this one have been really pleasant and wonderful. (Yes, I am in California!) We're no longer fighting or shouting at each other, just arguing a few in soft voices and then we're ok.
More and more I appreciate her presence in my life and how lucky and blessed my sisters and I are to have her for a mother- forgiving, self-sacrificing, selfless and all loving without conditions, no ifs and buts. I've never really understood all that she was, growing up. I'm more blessed for second chances, given time to amend things and make life between us, a little bit 'perfect' if we could even reach that state!
I have many "homes." I have many places where my heart is, but nothing, nothing brings me so much warmth than coming home to where my mother is wherever she may be in the world…
Browse Timeline