Of Nostalgia and Life; Happy 18th Birthday Kid Sister!

2 Comments
November 11, 2008 – 8:06 am popping..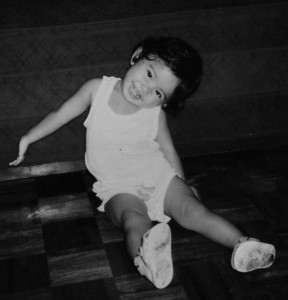 Today our kid sister is officially 18 years old! Yes, I said kid. She'll always be a kid to me though she is certainly more sensible than I am in a lot of ways! Our mom wanted to give her a party if not a grand debut. It is customary in the Philippines to officially present 18 year olds to society in the company of friends, relatives and family in a somewhat elaborate fashion: formal affair, big gowns, 18 roses and 18 candles ceremonies, the Cotillion, the first dance, big cake, lots of food, music and dancing- the works!
Funny, regardless if we approve of it or not, despite us becoming 18, our parents still gets the last say on a party after all they're paying for it! Lucky for those who didn't have to go through debuts! I remember my own debut, big hairdo, spray nets and all. I didn't want it but our mom did! She said because our eldest sister had one, so should I. The same reason my third sis had her own debut.
Being in America changes everything. The fact that the entire family are practically scattered all around the globe makes it difficult to have a party where only 3 of the 6 can attend; the spouses, close relatives and friends can not witness it either. What is the point of doing a party sharing it with acquaintances? The fact that this is really not a good time for parties when we have a college savings fund to fill as well… add to the fact that our mom has now mellowed in her ways by letting us be our own persons and deciding for ourselves more freely; so when she said she wanted a debut for our youngest Inah and Inah exclaimed a big NO! That was the end of it to my relief and our mom's quiet acceptance.
I've written a 'testimonial' of sort to our kid sister when she was sixteen. I've rewritten what I wrote, keeping some, adding more. This is a timeless gift of words from one sis to another!
Every time I talk about her I feel nostalgic. Every accomplishment no matter how small, every feat is a milestone. Being 18 in this time and age, in college,  with her wit and intelligence intact is amazing!
A little while back she was just a cute, bubbly little pain in our necks- crying all night for milk or for extra cuddling; wanting to be carried around all day when she can walk; scribbling crayolas on all our bedroom walls; tearing things; breaking apart barbie dolls; insisting on wearing clothes of her own choice without regard on the occasion; won't get off that coin-operated little pony rides in the malls; won't eat anything but jollibee (Phils. answer to Mcdonald's) kiddie meals!; dancing  and prancing around to cheer us up. She plays with lipstick and makeup from our mom's dresser, puts it on her dolls and on herself and denies she did even when her face is still smeared with colors and then gives a hearty laugh.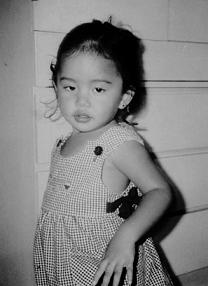 She starts to learn more words and begins to reason and argues with us; she sets up a little office where she appears to bury herself with paperwork daily. Like me and my mom, she loves paper and writing- there were really no words or sentences yet, only drawings and scribbles of her name, lines, circles and stick figures. She loves carrying a handbag like a briefcase with full of paper and artwork.
One time she called all of us to her 'office' and there we saw strings of her art works clipped with clothes clamps up for sale. Her gallery opening, she exclaimed proudly! She placed price tags on her works ranging from 25 cents to 10 pesos. The highest denomination she knew. It was a heartwarming moment for all us. We still have the artworks tucked away in our home in the Philippines.
She bursts out funny awkward truths about people only a 4 or 5 year old can get away with to our bewilderment. She asserts things for herself with innocent confidence and bravado that can melt ones heart! Her smiles alone can melt anyone's heart.
Then we see her becoming a self-assured, independent little girl who at age 6, had to fly alone on board an airplane, only under a care of a stewardess and not a glimpse of anxiety in her!
And around that same time sadly celebrated her own birthday with only her nanny and a kind neighbor who remembered, came to celebrate with her with a small cake and a simple meal. That event hurt the rest of the family. It still pains me to this day, seeing her only photo that night, she was lighting her own candle on the cake- her eyes puffy from crying, still composed and strong.
I think that was the day she truly grew up beyond her age. We know in her childlike manner she resented us for that night but she understood. All of us were doing adult obligations we couldn't get out of on that particular day, her 7th birthday- no family by her side. (I'm sorry, Ins. We're still very sorry for not being there for you on that day…) We've made it up to her since that birthday yet it still breaks our hearts.
School started and she became really good at it without being pushed. She is smart, witty, attentive, funny and full of life! Even when she had an accident in school when she was 9, she would still show up in school with a smile on her face, though obviously in pain. She was playing one day with her classmates, climb someplace, reached the top, jumped and fell badly. She broke her right leg, undergone surgery and had to be put in cast for 2 months! Our dad literally carried her to her classroom, to her seat every day and did the same after school. Her nanny waiting outside the classroom to carry her around when necessary during the day. She never complained. She remained cheerful and positive.
No more mishaps after that thank heavens!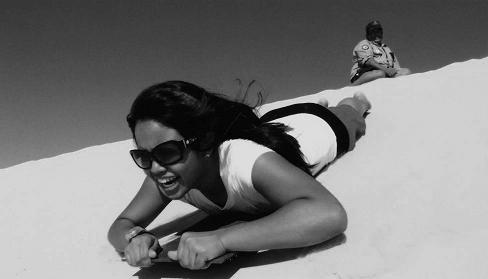 Time flies. Amidst the ups and downs, she's still a pain in our necks, she'll always be that in an endearing kind of way. It's her way that we love and hate at the same time. She's a highly charged individual with strong determinations.
What does being 18 mean? You can vote (You just missed it by a hair)! 18 means you can legally drive (without adult supervision) and can work without parental consent and can have some decision making rights BUT that doesn't make you an adult adult! You still can't legally drink alcohol and we insist on you know what!! You are slowly creating your reality, no longer a world of make believe.
It means that a long, scary fun ride in the journey of life starts right now. We believe you are fully equipped to take on any challenge life throws at you. We believe you are ready to face the real world when the time comes.
I wish you were still a kid. I wish you'd stop growing BUT you must…
Three things: Live your life responsibly with full trust in God. Respect people for who they are and heck, love your family all the way- for always! No reservations. no ifs, no buts. We got your back and we hope you got ours!
Browse Timeline