Meet 'Dr. Survivor Philippines' aka Dr. Zoe, Resident Doctor of Tarutao Island (Part I)

6 Comments
November 23, 2008 – 9:07 am popping..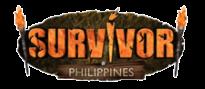 Survivor Philippines, the country's counterpart of the global hit reality television series Survivor is currently making raves in ratings and buzz all across the Philippines! In a recent rating from AGB Nielsen Philippines, it dominated primetime TV with 36.8% viewership– its highest rating since debuting on September 15.
This is a long time coming for Philippine television where over 30 countries have already had successful runs of the franchise since 1997, the most popular being the Survivor US version now on its 17th season.
Thanks to the careful management and considerations of GMA Network, one of the Philippines' premier TV stations who acquired the franchise, they are now enjoying the fruits of their labor this early on.
With enough media hype and hum, its own interactive website, word of mouth advertising from satisfied TV viewers (talking about it at work, home, parties and elsewhere), positive reviews from bloggers on the internet, and continuous promotion in its network- ABS-CBN, its long-time rival must not be feeling all too cozy these days lagging behind in ratings and viewership.
Can't Get Enough
Well we've seen the show, been following it devotedly, picked up our favorites to win the title the first "Sole Survivor," joined in the forums, watched the highlights and read the recaps on its official website, did all a Survivor fan would do and yet we still want to know more and find out more about the show and its production.
When one thinks of a production like Survivor where you only see the (18) castaways and its host, Paolo Bediones episode after episode- it is hard to imagine what goes behind the scenes and how many others are actually involved in running it!
Dr. 'Survivor'
Considering that this show is literally about surviving amidst starvation, mind games and various intense physical challenges, and that is what the contestants have signed up for– still a medical and rescue team is most obligatory and essential in overseeing the castaway's conditions without compromising the rules of the game.
Call me lucky to know a member of the production team! This is an exclusive two-part Q&A interview on one of the unsung "heroes" of the show. She is a kick-ass, highly witty, Mensa member, fascinating, fun-loving, adventure-seeker lass of Survivor Philippines!
Meet the resident doctor known on the show as

Doctor Zoe

. Read On:
Mae: First off, Dr. Zoe- congratulations on the victorious status Survivor Philippines is currently enjoying. Did any of you expect this much attention and appreciation for the show when you were filming it?
Dr. Zoe: Thank you so much, Mae! Survivor Philippines' present status is still overwhelming! We had nothing but hopes for its success while we were filming it. In my opinion, I felt Survivor would generate as much interest as its American counterpart (based on the reactions I have read on the net even during our pre-production phase), but I was hoping that those unfamiliar with this game would embrace the complexities of its mechanics. I wish that Filipinos will see themselves in the castaways and learn a thing or two about surviving the politics of a group, acknowledge its reality, and apply it to their everyday lives.
M: How did you get involved with the show? How were you selected to be part of the medical team? Surely, you didn't just take a "Wanted sign" and brought it in GMA network's office did you? ;-)
Dr. Z: My name came up because it was recommended by a friend. No, I did not apply because I wasn't aware of any announcements that they were looking for a doctor. That friend who recommended me, who became the psychologist for the show, brought me to GMA. He told the executive producer, Donna Medina, of my credentials. I was able to talk to Miss Donna later that afternoon. Not long after, I was invited to be a part of the Survivor team.
Pages: 1 2
Browse Timeline