(More) Candid Interview with Dr. Zoe, Resident Doctor of Survivor Philippines (Part 2)

7 Comments
November 27, 2008 – 7:35 am popping..
Continued from page 1…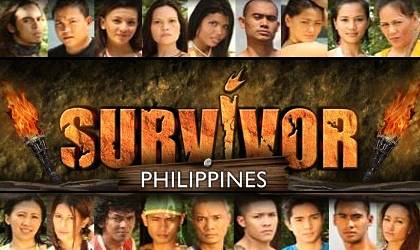 The Castaways
M: Any personal favorite amongst the contestants, those still in the game and those who got booted out?
Dr. Z: If by this you mean favored to win, at this point in the game (those left are JC, Marlon, Zita, Charisse, Kaye, Cris, and Rob) I think the following are in power positions and I would like to be in their position: Kaye, Charisse and Rob. I see them as having the most potential to make it to the top if they continue to manipulate the game well in their favor.
Of course, like most people, I'd like to see Nanay Zita win. However, she has to work hard for it. As I see it, she is now being perceived as a threat as she is well-liked by the jury. She has not done anyone wrong, she is a loving mother, and she is physically strong.
Among the cast-offs, I'd like to see Gigit and Niña back in the game, as I believe the game would've taken a different direction had these two conspired.
And just for fun, I'd like to see Chev and Patani back even for just one episode. That twosome makes me laugh especially when they're together! And imagine how they would interact with Marlon! Or how Chev would interact with Charisse!
Paolo Bediones and the Production Staff
M: How is it working with Paolo Bediones? The contestants? The crew? How were they like? Any memorable event that still lingers to this day?
Dr: Z: The whole island experience is something that the whole Survivor family will cherish. I think we all deserve to have a taste of how it is to be an island person sometime in our lives. I could go on and on about how it was there, but I think it deserves a separate blog.
The production staff was definitely a family. We all gravitated towards each other. The crew was laid back, but they were very efficient and had worked harmoniously together. On Sundays, because we were unable to hear mass, Paolo would lead fellowships. This was where we knew each other even more and took a moment to remember our Creator regardless of what our religion is.
They threw a surprise birthday party for me last August. They had a mini presentation where they had speeches and Paolo lead the prayer. They had 2 "cakes", which according to Pao, looked like cakes. Then, we invaded a Thai videoke party when we noticed that they were singing English songs already. We gate-crashed and totally took over! That was the beginning of a nightly activity.
Elsewhere in base camp, we have beach parties & we do our homework. When our work was done, we had regular friendly volleyball tournaments against the Thai crew, ultimate Frisbee games, running clubs,  and swim teams (i.e. nagtatampisaw sa beach [frolicking at the beach]). Mostly, though, the whole island experience was both physically draining and it was food for our soul. We discovered so much about ourselves and had gone through our individual transformations, that by the time we wrapped up production, we were all in tears.
M: How was it like with the castaways?
Dr. Z: It felt good to feel that my work as their physician was validated with their words of appreciation, their simple gestures or their smiles. Doc Sam and I think that they have come to associate us with comfort and as a safety net – with me looking after their bodies and Doc Sam after their minds.
Browse Timeline