Charice Pempengco's Single "Note to God" Debuts at No.55 in iTunes Top 100 Downloads, No.7 in Amazon.com

3 Comments
May 23, 2009 – 9:58 pm popping..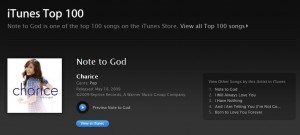 Charice Pempengco who goes by the name "Charice" now released her first US single "Note to God" on May 18, 2009 and just 6 days later lands on the Top 100 iTunes popular downloads chart at number 55 (it was at its peak at No.6 on May 19)! She beats even Jordin Sparks' single "Battlefield" released on the same day at number 72. She is currently at the number 7 spot in Amazon.com's own Top 100 MP3 songs (its highest at No.2 on May 19th). She has been in the Top 100 charts for six days. That is very hard to maintain considering Charice is competing with big worldwide names in the music industry! Impressive.
Over a year ago, then 15-year old Charice Pempengco became a YouTube sensation when her powerful rendition of Whitney Houston's songs particularly "I will Always Love You" was seen and heard by millions all over the world. Ellen DeGeneres took notice and made her first US television appearance on the daily hit show. Oprah Winfrey took notice and invited Charice on her own show that started a beautiful relationship between the two.
The string of events that followed is nothing short of a phenomenon. Here's a young girl with big dreams thousands of miles away from the United States, gets noticed by two of the biggest names in Hollywood and is now enjoying worldwide spotlight after only a short time.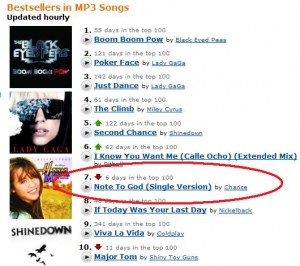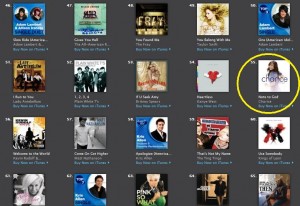 Thanks to David Foster and Oprah Winfrey, Charice has performed in countless venues all over the world and has sang with big names such as Celine Dion and Andrea Bocelli. You can read more about her through her official website. Congratulations Charice!
I "met" Charice briefly at the Ninoy Aquino International Airport in the Philippines early last year! Very grounded young lady.
Let's support Charice by getting her single "legally" through iTunes or Amazon.com! How's spending a buck for a fellow Filipino who with this single is now officially an international recording artist… :-)
Note that the song rankings in iTunes and Amazon change from day to day. The figures are valid as of May 23rd 2009. Her first international album produced by David Foster is set to be released later this year.
UPDATE June 2009: After three weeks since it's release. Charice' "Note to God" is off the charts in both Amazon's and Itunes' listings… oh well…
Below is her performance at the Oprah Winfrey Show singing the single.