Fil-Am Dancer Karla Garcia Makes it to Top 20 of So You Think You Can Dance Season 5

5 Comments
June 5, 2009 – 10:15 pm popping..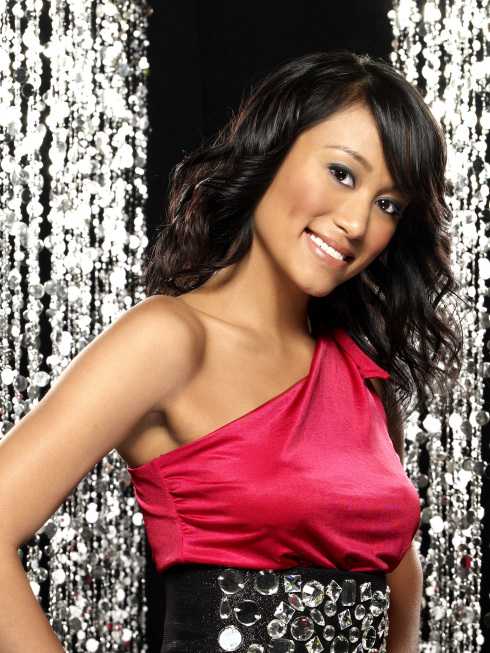 Something to smile about! A Filipino-American dancer Karla Garcia from Oxon Hill, MD is part of this season's So You Think You Can Dance (SYTYCD) Top 20. She is 23 years old currently residing in Brooklyn, New York. Her dance style is Jazz and Contemporary.
For those unfamiliar with the show, SYTYCD is a dance competition looking for America's favorite dancer. It has the same premise of Idol to find the best in America- in this case, the best dancer. The contestants are asked to perform different styles of dancing every week tutored by America's best choreographers. The catch, they have very little time to rehearse and learn the dance ranging from hiphop, broadway, jazz, jive, disco, ballroom, salsa, etc. and my favorite- contemporary. If the contestants find themselves in the bottom three that week, they are asked to "dance for your life" in the hope that the judges will save them from eliminations. Two dancers are cut every week until it gets to the finals.
As in Idol, the audience decide on who wins the title by voting through phone or texting. This is where our votes are needed! Let's keep Karla Garcia into at least the Top 10 so she can go on tour all across America. Would be great if she actually wins but being part of the tour should be something wonderful for her to experience. Would be great for fans to see her in person too! :-) I have never bought tickets to watch American Idol tour but I have been to So You Think Dance Tour not once but twice and I intend to watch this year's tour as well! Wait let's hope truly hope, she can ace the different styles of dancing she's not comfortable with and that America will love her!
Now on its fifth season, SYTYCD has become the Summer's number one reality TV show following when American Idol season ends; both are aired by Fox. A clever move by Fox- after a new "idol" is crowned, what is there to look forward to on TV? Nothing until the same Brit genius Simon Fuller and Nigel Lythgoe, creator of American Idol developed "So You Think You Can Dance" four years ago.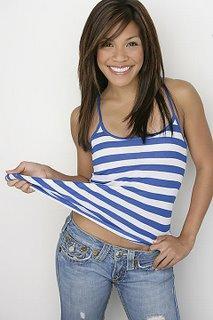 There are now offsprings of this show in over 10 countries! So You Think You can Dance Australia and Canada are the biggest. Several other countries are in the works and wouldn't be surprised if this show hits the Philippines soon! This is why Nigel Lythgoe recently resigned from American Idol as executive producer, so he can concentrate with So You Think You Can Dance and help other countries get started with the program.
Incidentally, another Fil-am came so close to winning in the first season of SYTYCD. Melody Lacayanga was named runner up in 2005. She's still very much active in the dance scene and is part of iHollywood Dance (sort of a summer bootcamp for dance).
In an interview Karla says she identifies with Melody:
"I think it's just because she's Filipino-American also! Artistically, I think we're a little bit different, but it was so nice to see another Filipino-American dancer… Hopefully the show will air in the Philippines because I have a lot of cousins there."
According to her SYTYCD Official profile on Fox, Karla is a graduate of New York University. Her early dance experience included learning traditional Filipino folk dancing. Garcia performed on Broadway in "Hot Feet," danced in the ensemble of the "Radio City Christmas Spectacular" and went on to tour with "Wicked." She is a member of "Boogie Bots Crew."
Interview with Top 20 partner Max Kapitannikov
Calling all Filipinos living in America, if you have not discovered "So You Think You Can Dance" yet now's the right time to get hooked!! I seriously love this show more than American Idol and if you watch, you'll know why. Something emotional happens when you see someone dance so beautifully! It's amazing. I can only wish I can dance. Sigh.
Like Idol, thousands and thousands audition year after year. To be amongst the Top 20 best dancers in America is quite extraordinary as it is! Congratulations, Karla! You got my vote already!! :-)
Read more about Karla Garcia here and her first US TV appearance in SYTYCD.
Samplings of So You Think You Can Dance to get you into it! If you don't get chills and goosebumps with any of these dances, check your pulse you might be dead…