Ever Heard of the Appliance Cemetery?

1 Comment
June 14, 2009 – 2:40 am popping..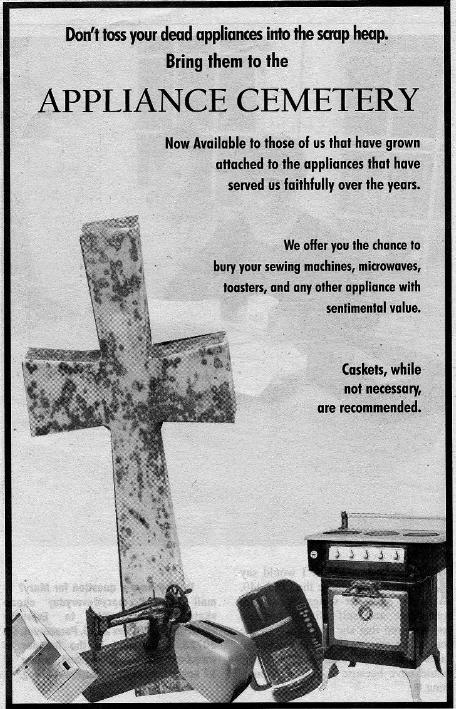 Wouldn't it be cool to be able to "bury" our favorite appliances that have indeed served us through the years? That first TV we bought from our first paycheck. The old coffeemaker where we get our daily caffeine boost for years that has stopped working.  That old radio our grand father gave us from way back when that's not playing anymore. How about that noisy cheap hairdryer with good memories from siblings fighting over whose going to use it first?!
When we visit its grave, do we bring flowers? Do we talk to them too? That would be weird.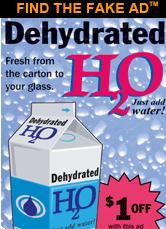 Had a kick reading this 'fake ad' from the community paper I just had to share it.
Since our recent move, we have been getting The Homesteader. It is a publication for new and established homeowners throughout New England that we receive monthly for free in our mail.
One of the things I have enjoyed doing is tying to find its "fake ad" of the month. Hidden among its pages and real ads is one fake ad that is usually original, creative and often funny. It is also a contest which makes it more fun to find! A $50 monthly and $500 quarterly prizes isn't so bad! I haven't won yet though.
But that's just me- always unlucky in contests and prizes…
What's in your local paper?