Fil-Am Anna Maria Perez de Tagle Film Debut, Stars in 'Fame' Remake

3 Comments
June 25, 2009 – 4:03 am popping..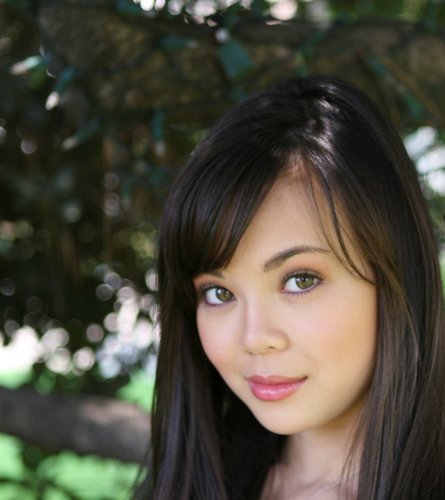 I was searching for the trailer and anything I could find of "Fame," a remake of the 1980's smash hit movie opening this fall 2009 because So You Think You Can Dance Season 4 Top 20 finalist- Kherington Payne is part of the cast. As I was watching, Anna Maria Perez de Tagle introduced herself and my "Fildar" (Filipino radar!) beeped. I scoured her name and my hunch was right!
Anna Maria, 19, born in San Francisco, CA is of Filipino, Irish and Spanish descent. She is the granddaughter of Filipina singer-actress Sylvia La Torre.
I think her long name: Anna Maria Francesca Enriquez Perez de Tagle kind of also gave it away for her. We Filipinos are among those who carry 4-6 names total. I have 5.
I didn't realize how popular she is on TV playing alongside Miley Cyrus aka Miley Stewart in the hit Disney show "Hannah Montana" as Ashley Dewitt and another Disney hit show "Camp Rock" as Ella. I'm sorry but I've never seen a Hannah Montana or Camp Rock episode so I didn't know. I never knew she existed until today. Yay!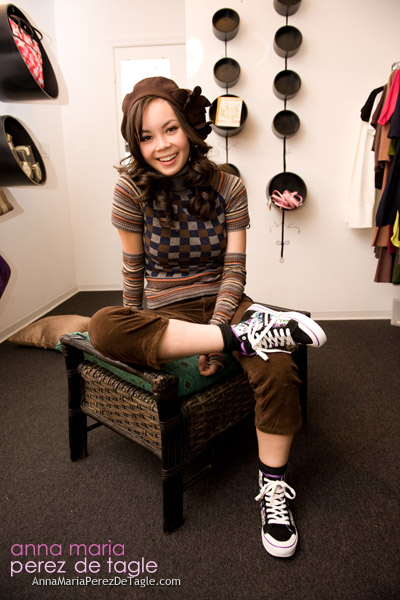 Check out her official website. Tons of info about her and great photos. She really seem like a sincere individual, not some hung-up teenager who is full of herself. She credits her family for keeping her grounded. "It doesn't make things better to have an attitude and a high head. I always say, "Keep your head high but only to a certain extent" …I have the best family to fall back and that's why I love them," she says on her page.
She has a knack for fashion and design and cites Monique Lhuillier as her favorite designer. She states of Monique: "She has the most beautiful dresses. Her designs are so intricate and the detail she puts into her dresses is like nothing I've ever seen before. Plus, she's also a Filipina."
I find the most endearing on the website is her message center. She actually responds to personal messages sent to her by fans and even responds to snail mail. Whether she is the one personally writing the messages or her PA, (every celebrity has an assistant!) is beside the point. The messages are official and coming from her own site with her photo on the responses. Who does that in Hollywood?! Nobody takes the time to respond to fans. She does.
I'm excited to watch "Fame" coming in theaters on September 25th because I have seen the original and liked it and this remake not only has Kherington Payne in it but also Anna Maria. It will be interesting to see her in the big screen in an international movie.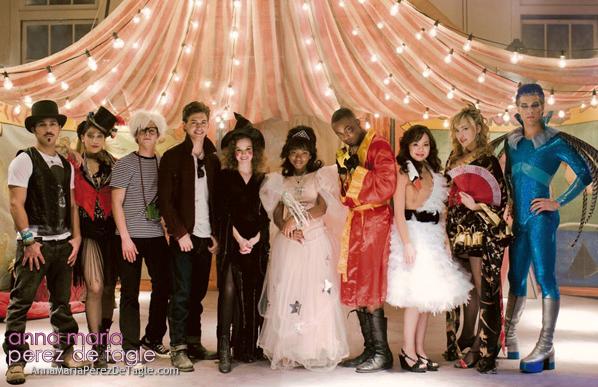 cast of Fame
Fame Trailer
FAME "Meet the Cast" Exclusive
Fun Facts:
Birthday: 23 December 1990
Height: 5 feet 2 in
Weight: 100
Hair Color: Brown
Hair Length: Long
Eyes: Hazel
Ethnicity: Asian, Mixed
Voice Type: Soprano
Education:
* Gorman Learning Center, Los Angeles, CA, Undergraduate, 2006
* Los Angeles County High School for the Arts, Los Angeles, CA, High School Under Graduate, 2005
* St. Justin School, Santa Clara, CA, Elementary /Jr. High School – Graduate, 2004
Awards:
The 1st Filipino American Visionary Awards, Rising Star, 2008, Venue: The Kodak Theatre – March 7, 2008