With Ted Kennedy's Passing, The true story of 'Chappaquiddick Tragedy' will remain a mystery forever

1 Comment
August 28, 2009 – 3:24 am popping..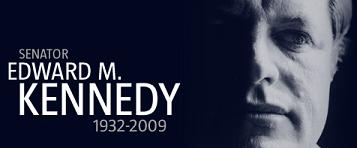 As America mourns the passing of Massachusetts Senator Edward Moore "Ted" Kennedy on August 25, 2009 – one question lingers and will forever be left unanswered: What really happened that fateful night on July 18, 1969 in Chappaquiddick, Martha's Vineyard? The victim of the incident, 28-year old Mary Jo Kopechne couldn't speak for herself, she drowned that night. Ted Kennedy, who could have had the opportunity to re-tell the whole story truthfully in the remaining days of his life- opted to carry the truth to his grave. Hence, one of the biggest mysteries and unexplained stories in US politics lives on.
In brief: Senator Ted Kennedy then 38 years old, after an evening of partying and drinking drove his black Oldsmobile sedan off a bridge on Chappaquiddick Island. He had one passenger, Mary Jo Kopechne. Somehow, he managed to escape and swam to safety. He went back to his hotel and never called authorities until after Kopechne's body was discovered the following day. Two fishermen found the submerged overturned car and notified a resident living nearby who then called the police.
The diver, John Farrar, later testified at the inquest that Kopechne's body was pressed up in the car in the spot where an air bubble would have formed. He interpreted this to mean that Kopechne had survived for a while after the initial accident in the air bubble, and concluded that
"Had I received a call within five to ten minutes of the accident occurring, and was able, as I was the following morning, to be at the victim's side within twenty-five minutes of receiving the call, in such event there is a strong possibility that she would have been alive on removal from the submerged car."
Farrar believed that Kopechne "lived for at least two hours down there."
Dyke (Dike) Bridge. Chappaquiddick, Martha's Vineyard, MA
At 10 am Kennedy entered the police station in Edgartown, made a couple of phone calls, then dictated a statement to his aide Paul Markham, which was then given to the police. The statement ran as follows:
"On July 18, 1969, at approximately 11:15 p.m. in Chappaquiddick, Martha's Vineyard, Massachusetts, I was driving my car on Main Street on my way to get the ferry back to Edgartown. I was unfamiliar with the road and turned right onto Dike Road, instead of bearing hard left on Main Street. After proceeding for approximately one-half mile on Dike Road I descended a hill and came upon a narrow bridge. The car went off the side of the bridge. There was one passenger with me, one Miss Mary [Kopechne], a former secretary of my brother Sen. Robert Kennedy. The car turned over and sank into the water and landed with the roof resting on the bottom. I attempted to open the door and the window of the car but have no recollection of how I got out of the car. I came to the surface and then repeatedly dove down to the car in an attempt to see if the passenger was still in the car. I was unsuccessful in the attempt. I was exhausted and in a state of shock. I recall walking back to where my friends were eating. There was a car parked in front of the cottage and I climbed into the backseat. I then asked for someone to bring me back to Edgartown. I remember walking around for a period and then going back to my hotel room. When I fully realized what had happened this morning, I immediately contacted the police."
At 7:30 pm that evening Kennedy made a lengthy prepared statement about the incident which was broadcast live by the television networks.
Ted Kennedy was not charged of murder or manslaughter. He pleaded guilty to a charge of leaving the scene of an accident after causing injury; he received a suspended sentence.

This incident has yet added another flavor to the already colorful if somewhat tragic life of the Kennedy Royalty and has haunted the Senator for years. Many believed he could have easily won the US presidency had the Chappaquiddick story never happened. Instead,
After that night, the word Chappaquiddick became synonymous with deception and abuse of power, and for decades until this day, each major anniversary was dredged up in newspapers around the country.
This story sparked about fifteen books relating to the event and hundreds and hundreds of articles spanning four decades. Mary Jo Kopechne would have been 69 years old today. She is remembered most especially this year as 2009 marks the 40th anniversary of her death.
Ted Kennedy is the youngest of nine children. His elder brothers are US President John F. Kennedy and presidential candidate Robert F. Kennedy (both assassinated). In May 2008, the Senator was diagnosed with a malignant brain tumor. He died at the age of 77.
He worked all his political life to achieve greatness and become the 'people's champion.' He was beloved by his constituents, serving 9 terms as Massachusetts Senator making him the third-longest-serving senator in U.S. history. He was an 'icon', a strong leader and dubbed as the "liberal lion." Is it years of altruism or undoing?
"By telling the truth early on he might have won his bid for the presidency in the 1980 campaign. By telling it now, he can remove a stain from his own legacy as well as from his family's." Yet, we will never know. The true and real story rests along with the Senator and Mary Jo (RIP) and the mystery lives forever.