(UPDATED) Twihards: FREE New Moon "Team Edward" or "Team Jacob" Sticker Pack from Cafe Press

3 Comments
November 18, 2009 – 3:19 am popping..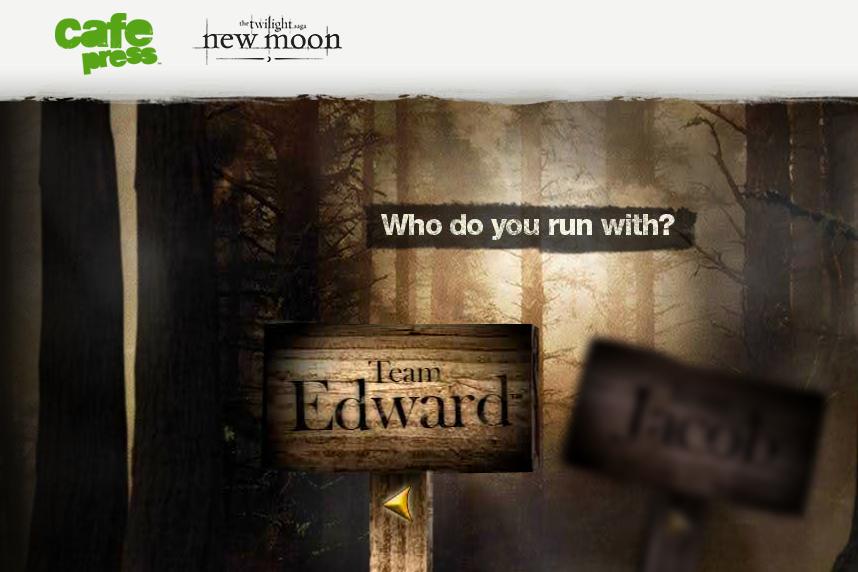 I have not gotten into the Twilight craze yet but the rest of my family are- and so is the rest of the world. I wasn't particularly blown away by the first movie… maybe when I start reading the books I will get into it. My younger sis just finished reading the first three books that came from our other sis and now she's passing them on to me.
Anyways, got an email from Cafe Press in partnership with Burger King that they are giving away some freebies to celebrate the premiere of "New Moon" this Friday November 20th. "CafePress is offering Twihards a one-of-a-kind surprise gift!" exclaims the mail.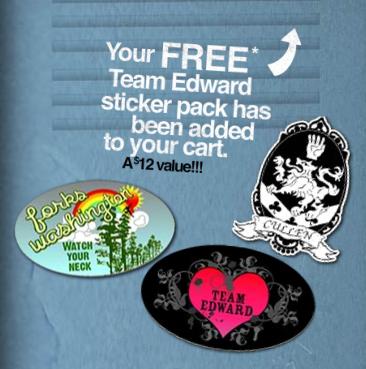 To receive a free gift, simply visit www.newmoon.cafepress.com and enter the code CPNEWMOONGIFT2 (Got a new email code from Cafe Press.) FreeNewMoon when prompted. OR try this Burger King coupon code: BKNEWMOONGIFT.
I just got mine and I picked "Team Edward." Will be giving the stickers to my nieces. Grab one as soon as you can, promo might not last very long…
Be warned, the site must be experiencing heavy traffic- it is too darn slow even for my high speed internet connection. Be ready to pay the $1.25 shipping (for US) as well- free isn't all that free but it is a $12.00 item so that still is a pretty good deal especially for twihards who would pay so much to get their hands on anything Twilight…
Read the fine print: *Limit, one per order. All free sticker packs will have a shipping fee of $1.25 for all US destinations, $3 for all Canada shipping destinations and $4 for all other international shipping destinations. Certain international shipping destinations are excluded. Additional shipping charges will apply for any additional products purchased. While supplies last or until December 31st, 2009.
Enjoy.
December 1st, tried ordering another set and order went through! Just realized that this isn't only one per household, one time. Rule says limit one PER ORDER. Doesn't matter how many times you order as long as you pay shipping. Give some to friends now!