Vote Filipino Efren Peñaflorida for CNN Hero of the Year 2009

2 Comments
November 18, 2009 – 3:59 pm popping..
UPDATE: A triumph for Efren and a triumph for the Philippines, he is this year's recipient of CNN;s "hero of the Year. Watch his acceptance speech here.
– o –
From the United States to Zimbabwe to Indonesia to the Philippines, CNN acknowledges ordinary people with extraordinary impact in its search for this year's "Hero of the year." Filipino Efren Peñaflorida, 28 is among the Top 10 contenders vying for the special recognition.
Efren has been making a huge difference in the lives of street kids in Manila, Philippines for the last 12 years. "Peñaflorida and his team of teen volunteers have taught basic reading and writing to children living on the streets. Their main tool: A pushcart classroom." What he has accomplished in his young age giving back is truly remarkable if not indeed heroic.
This is sort of a last-minute plea to all readers! I just received the email from my sis in the UK and I've never heard of CNN's ongoing search. To think that it started in early February! Goes to show, I am not a CNN follower.
"Since February, profiles of 2009 CNN Heroes have been airing weekly on air and online, each chosen from nominations submitted through the CNN Heroes Web site. This year, more than 9,000 nominations were received, more than twice the number of nominations submitted in 2008."
Well, the last day of voting is tomorrow, November 19th (6 a.m. ET). Please vote for Efren Peñaflorida to become CNN's Hero of the Year for 2009. There is no limit on the number of times you may vote.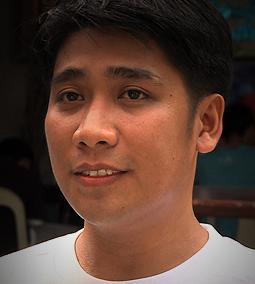 Reading through the 'heroic' acts of the Top 10 honorees was truly inspiring. Any one of them deserves the title "Hero of the Year" but I am rooting for Efren of course. After Manny Pacquiao's recent victory against Miguel Cotto in the Boxing arena, this is yet another way of putting a mark in history for Filipinos and making our presence known around the globe.
It isn't too late to vote. I just voted 50 times over the last half an hour! To power vote, please go to this link: http://dynamicteencompany.org/powervote/
A special star-studded Heroes gala "CNN Heroes: An All-Star Tribute," will be seen around the world on Thanksgiving night, November 26 at 9 p.m. ET/PT on the global networks of CNN.
The telecast shines a spotlight on the extraordinary accomplishments of the Top 10 CNN Heroes, who were selected by a distinguished Blue Ribbon Panel (among them Efren P). Each of this year's honorees will receive $25,000 in recognition of their work.
Actress Nicole Kidman and Grammy Award-winning artist Carrie Underwood are among the celebrities scheduled to appear.
Underwood, critically acclaimed R&B crooner Maxwell and three-time Grammy Award nominee Leona Lewis will each perform at the gala, which returns to the Kodak Theatre in Hollywood as the network celebrates its third year of honoring everyday people making a difference.
Kidman is scheduled to join celebrities Kate Hudson, Neil Patrick Harris, Pierce Brosnan, Dwayne Johnson, Eva Mendes, Randy Jackson, Greg Kinnear, George Lopez and Julia Louis-Dreyfus as presenters.
The show culminates with the announcement of the 2009 CNN Hero of the Year, who will receive an additional $100,000.
Browse Timeline