Backup. Backup, Backup! Find out the best solution…

2 Comments
December 8, 2009 – 1:52 am popping..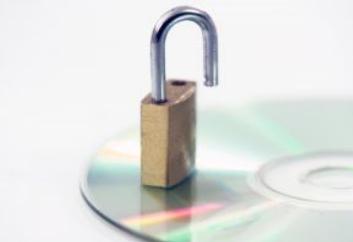 Any computer user knows how vital it is to have a backup of all our important computer files. Any computer user also knows that even with the risk of losing valuable data, half the time we are not backing up as we should. We have many excuses for it, the same excuses we use for leaving something undone or unfixed: procrastination, do not have the time, too taxing, time consuming, no extra storage available, etc.
When calamity strikes, when something hit us without warning, we are only left crying and hitting ourselves for not doing what we should have done in the first place.
A family friend lost his over thousand dollars Macbook, his girlfriend's notebook and his external hard drive when their apartment was broken in recently. More than the value of the computers and hard drive combined, expensive as it was, what they were most sad about was losing ALL their data on the machines. He just graduated and all his college files, research, papers counting 4 years were there. Years and years of vacation photos from all parts of the world, compilation of music, videos, digital files and documents- all gone. How do you put value to that? They are irreplaceable and priceless.
I was stunned by the news and seriously felt sick when I put myself in his shoes. I was speechless because I wouldn't know how to deal with that kind of material loss. I wanted to cry right then while a tinge of panic struck me. I am NOT ready for that kind of loss. My computer is practically my whole life placed in an unprotected digital box! I'd go crazy if I lose ALL my files. I will probably not recover!
That was a kick in my butt and totally forced me to update my own backups ASAP!
What to back up?
Backing up EVERYTHING may not be a great solution if you're like me who loves to take hundreds of photos of one event, stores even the crappy and silly ones, record TV shows, rip music and movies into digital files, and keep documents even from 10 years ago! We have a home server with 2 Terabytes (TB) full of those plus four 500GB external hard drive and counting. But paranoid as I am, I still want to keep a backup of a back of a backup! I have made DVD backups of my photos and music and realized I stopped in 2008. I have no back up at all of any of this year's events and this is the last month of 2009! I have been all over the US this year and the accumulated pics are huge and no backups? YAY! I will not be able to recreate those moments and memories and I will probably not go back to any of the places I already visited so I need those backups.
Backup what's important to you. Ask yourself every time: if I lose this data, will I be absolutely, positively ok with it? Will I recover? If you answered yes, then it's probably not worth backing up. But if your answer is a resounding NO! Then by golly, back it up!
Location. Location, Location!

Where to back up files? The most sensible and easiest thing to do of course is to have an external hard drive attached to your notebook with a 'mirror' of what's on your computer. However, as my friend's case was, his back up being an external hard drive was stolen too! If you really value your files and you'll die or go crazy like me if you lose them, then backup a backup of your backup!
>> Put aside an external hard drive that you do not use other than to backup files. Place all your important data there and hide it. Keep it in a locked filing cabinet, a hidden drawer, wherever it is that is not easily visible and or that you're the only one who has access to it. Every month, put it out and update the files or add more files to it. Then hide it again. For smaller data, use a USB flash or thumb drive. They're very small and easy to hide or carry.
>> On top of the 'hidden' external hard drive, create DVD copies of your files. External hard drives CAN FAIL AND WIPE OUT YOUR DATA! There is nothing like a DVD backup. As long as you keep it clean and scratch-free, it will continue to read your files.
This isn't full-proof. What if the thief still found your hidden place? What if your dog ate it? What if your house burns down?!! What if…?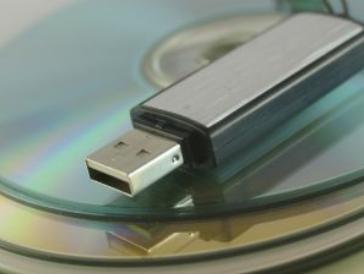 >> Find a friend or relative that you can trust and leave copies of your backup to them, either an external hard drive or DVDs for them to keep.
>> Rent a safety deposit box! (Too expensive!)
>> Put it in the trunk of your car! (Your car could be stolen too! The humidity and temperature could affect your hard drive also- too hot or too cold or too damp!)
>> Leave your backups in your workplace if you have keys to your own drawers. (Of course the building where you work at could be hit by a UFO and gets buried underground…!)
>> Carry it around wherever you go! Strap it to yourself. (This is extreme and something I have yet to do- maybe when I become that irrational…)
THE BEST SOLUTION?
Simple. Automatic. Secure. Fast. Safe. The answer is Online Storage. The key feature here is peace of mind. Online storage solves every scenario I have presented earlier about the limitations of an external hard drive or DVDs. The question now is how much are you willing to spend for that peace of mind and assurance?
Well for starters, it could be FREE! Free is always great; even better when there are no strings attached. I have searched the internet for the best online service that can store all types of files. Photo sharing sites like Flickr.com or social networking sites Facebook or Friendster while it stores your photos, are also meant to be shared to the world. You wouldn't want to bore people by showing them 20 poses of you that you won't delete taken in one same spot, would you? These sites are also just limited to keeping photos, same goes with online photography stores like Snapfish, Seehere, Kodak and Shutterfly that will store your photos provided you order from them at least once a year or they will delete them or something like that.
The two best online storage I have found that really works and are FREE and which I have been using for over a year now is: ADrive and Mozy.
ADrive gives a remarkable 50GB FREE storage! With the Basic plan intended for individual or personal use, you already have the essentials to store, backup, share, and edit documents online. The Basic plan also features:
Universal Access
50GB Storage Capacity (per account)
File Sharing
Folder/Directory Upload
File Download
Easy Search Tool
Remote File Transfer
International Character Support
Zoho® Editor
They offer two paid plans starting at $6.95 a month or $69.50 a year.
The good:
>> FREE 50GB. That is a lot of storage!
>> No annoying pop-up ads. The ads in the free plan is not over powering or not too distracting.
>> No setup fee, no monthly payments, no credit cards, no hassle. Fast registration.
>> You can share the file with anyone.
>> You can download the files back on your computer again.
The downside:
>> They don't offer automatic backups for the free service (of course).
>> You have to manually upload each file/photo to a folder you create in your account. The upload tool uses java which allows you to select as many photos as you would like for one upload up to 1000 files. However, as I find out, this is most unreliable because your system or their system could time out base on you internet connection and once you're disconnected, your upload stops and even if it says 98% or 600 files copied out of 1000, sometimes the files aren't copied at all and you still end up re-uploading those files. To avoid the hassle, I keep the upload to 50 files/photos at a time.
>> During the upload, you can't switch between tabs to view other websites. (But you can always open another Firefox browser for the fix.)
>> They just added an extra security to prevent bots from logging in. A human verification to key in numbers that are very hard to read is required every log in.
>> They log you out when idle even only after a short time. I end up logging in every half an hour I think, which is cumbersome after awhile especially having to key in the verification keys every single time!
>> No referral system. I love referrals! Nice to get something back for your efforts.
MOZY! I love Mozy.
The good:
>> No setup fee, no monthly payments, no credit cards, no hassle. Fast registration.
>> Designed to work as a backup from the get-go. After the quick install, it gets to work of backing up checked files at once.
>> Works quietly in the background. Install and forget. Even after a reboot or shutdown, it starts itself. Doesn't suck up the CPU or take up space in your machine.
>> Shows up a dialog box when a backup is successfully completed. (Option to hide)
>> Can configure right in your desktop without going to your account and log in on their website. Check and uncheck the folders you want backed up.
>> Unlimited backup for personal users is only $4.95 a month! Something to think about when the need to have more space arises.
>> Does referrals! So yes, let me invite you to join and sign up for Mozy today. For a limited time, for every person that clicks on the link here and starts using Mozy, we'll both get another 512MB of free backup space. That's right, we both get the extra space! That's 1GB of free space for every two people! There is no limit on the free space we can get. So go ahead, sign up and invite friends so you get to have more free space. It all adds up. The regular free space for every referral is 256MB.
The Downside:
>> Only 2 GB free! (But with the referral system, we can get more!)
>> Not sure if in the paid service you could do this. But you don't get to see the files that were supposedly backed up in your account. No way of knowing but fingers crossed– that the files checked to be backed up are actually there when you do need to restore them because they said so. :-)
Conclusion:
What Adrive lacks Mozy provides and what Mozy lacks, Adrive has. I recommend use of the two services. Together I think it will best fit a regular computer user's needs for backup- at least to backup some of the important ones anyway. Do what you have to do to protect your precious memories by backing up in whatever form or all of it.
I still have my physical backup on hand here at home, my external hard drives, the home server and the DVDs. The online storage is yet another way to appease my fear of losing my data.  We can never replicate those moments captured in images and videos. If you lose them, you lose a major part of the memories. What are we going to show to our kids and grandkids when we grow old? We forget. We need visual and auditory help to recall when unable to. We need our music, videos and photos to remember.
Browse Timeline