UPDATED: Arnel Pineda is NOT Leaving Journey.

3 Comments
December 12, 2009 – 1:18 am popping..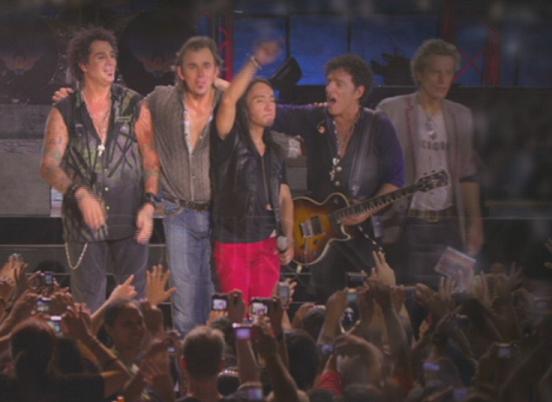 Update: Journey was touring in California area in March 2010. The Oprah show also re-aired their special on Journey last March 18th, 2010. It is safe to say, there is still no truth to the story that Arnel is leaving Journey! He is the best thing that ever happened to Journey and VICE VERSA. Why would they let each other go?? (Watch the videos below)
-0-
Is Arnel Pineda leaving Journey? I am very surprised to learn that this kind of rumor has been circulating the internet for sometime now. People who end up on this site come from search engines using the keywords: "Arnel Pineda leaving journey." There is no news about it at all here in the United States. I can only infer that this type of fabrication could only come from malicious reporters in the Philippines who want to sell their fictional story to anyone who would buy it.
There is no truth to this gossip and is plain hearsay. Even Arnel Pineda himself assured the public that he is not leaving and he will remain as the lead singer of Journey for as long as the band would want him to be. Journey's official website continue to share updates to their fans and Arnel's photos with the band still greet you when you visit the site.
In fact their October 2009 release two-disc Live In Manila concert DVD, debuting at the top of Billboard's Top Music Video Sales chart , (marking the first time the band has topped this chart) has Arnel Pineda singing in front of 30,000 people in the Philippines last March. Why would they release a DVD of the concert if Arnel would no longer be part of the group?
There is also a documentary film in post production now and expected to be released in 2010 about Arnel Pineda and Journey, entitled: "Don't Stop Believin': Everyman's Journey". The feature film is written, produced and directed by US based Filipina Ramona Diaz, known for her documentary film "Imelda" about the former First Lady of the Philippines.

I have written about our homeboy Arnel Pineda's personal 'journey' a few times on this site. His humble past, unassuming demeanor, and his discovery to worldwide stardom truly make him one of the Philippine's modern-day heroes.
Could the Philippines have been so wrong about him?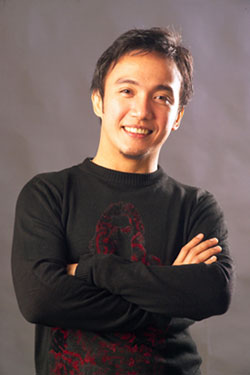 Arnel was a struggling musician before all these. It is a sad fact that in his early years, he had to sing in foreign lands as he was never appreciated nor recognized as a star in his own country. There was no market for Arnel Pineda in the Philippines. In 1991, He moved to Hong Kong where he lived and performed for the next 15 years. His self-titled album released in 1999 is hardly remembered while his 2007 debut album of his band, The Zoo simply passed without any hoopla.
He said with such honesty in the upcoming documentary "Don't Stop Believin': Everyman's Journey" that his dream for his band, The Zoo was to make it big in the Philippines- just to be big in the Philippines alone. He covered songs of foreign bands and had to settle for gigs in local and Asian bars while the names Gary Valenciano and Martin Nievera; bands like the Dawn, Eraserheads and Rivermaya, continue to claim huge local popularity. In our faces, huh! Shame on me, I have never even heard of Arnel Pineda until Journey's official statement in mid December 2007.
It took an outsider, a foreigner to discover Arnel Pineda. How can we have been so oblivious and heedless all that time?! But fate is a funny thing isn't it? It had to be that way for him. All his hardships, his trials and his rejections only prepared him for a much bigger opportunity. Had he been so big in the Philippines, would it turn out differently? Would he still become Journey's frontman?
(photo from arnelpinedarocks.com)
He has gone where no other Filipino artist had gone, capturing America. He has walked where neither Gary V nor Martin N had stepped on, performing in front of thousands and thousands of people on tour all over the world. He is in a place where he has every Filipino's dream on his hand and we can only admire from a distance, watch in awe as this man continue his journey touching and warming people's lives. What an inspiration.
One can never really foretell his own destiny until it unfolds so in Journey's iconic own words "Don't Stop Believin.'"
Journey on the Oprah Show:
Part 1

Part 2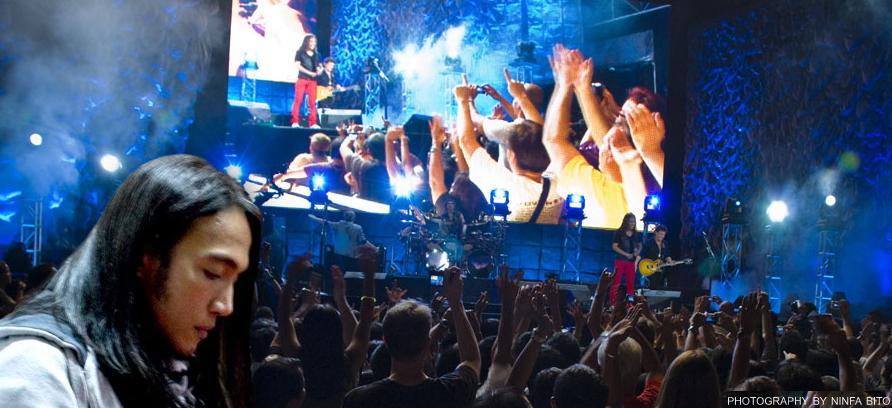 photo by Ninfa Bito, "Don't Stop Believin': Everyman's Journey" site
Share the news. Spread the word. Let's support Journey. Let's support Arnel Pineda by buying their original cds and DVDs! Visit the official film site and watch the trailer for the upcoming film here. Check out Arnel's official site here.
Browse Timeline