Win Journey Live in Manila Concert DVD, Revelation CD Album and T-shirts!

23 Comments
January 15, 2010 – 3:41 am popping..
Continued from page 1…
You have a choice of 1 CD album plus a shirt and or 9 DVD concert albums plus a shirt! All shirts are in size SMALL. Sorry, there are no other sizes.
What to put on the postcard? It's up to you. Be creative or not, doesn't matter. Just don't forget to sign your name using the same name you used to fill up the form below AND PUT THE CODENAME of the item you want (Refer to the photos below for the codename).
All postcards must be in by February 25. Winners will be announced on February 28, 2010. Once you mailed your postcard entry, fill in your complete name and mailing address here so we know where to send the item should you win. Leave a comment or send a message for clarifications or questions! Good luck!
Find the mailing address @: http://thepostcardcollector.us/mailing-address/
*including shipping/handling.
YOUR CHOICES: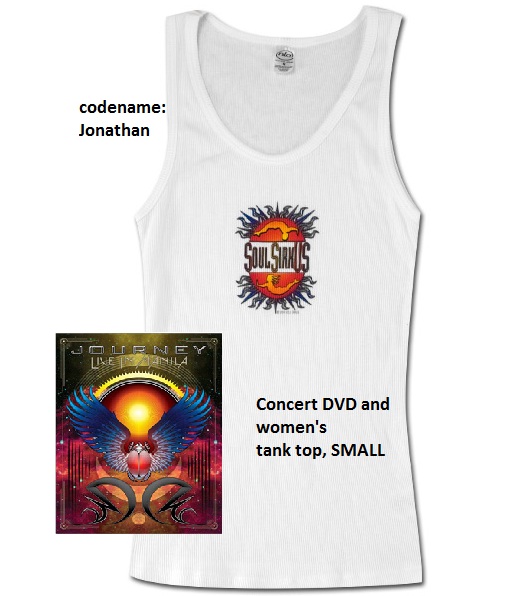 Codename: Jonathan | Soul SirkUS Tank Top
Cool tank! This ribbed tank top features the Soul SirkUS logo. Cotton tank is form fitting and will keep you cool and comfortable on those hot summer days.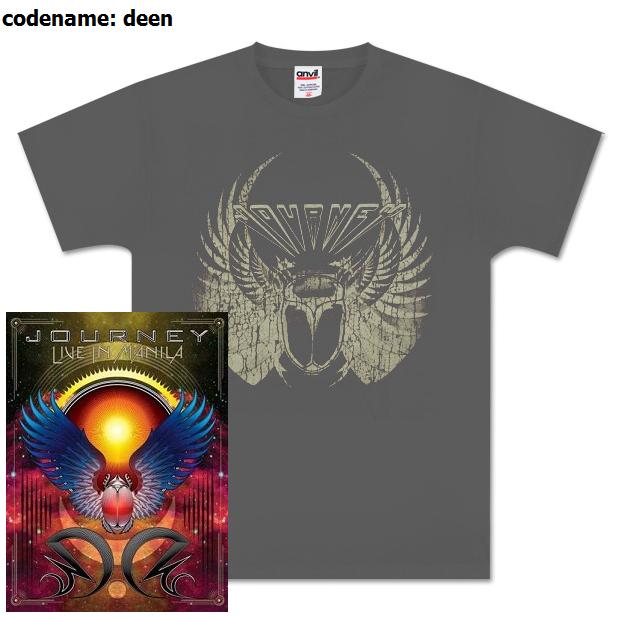 Codename: Deen | 100% cotton t-shirt, Men's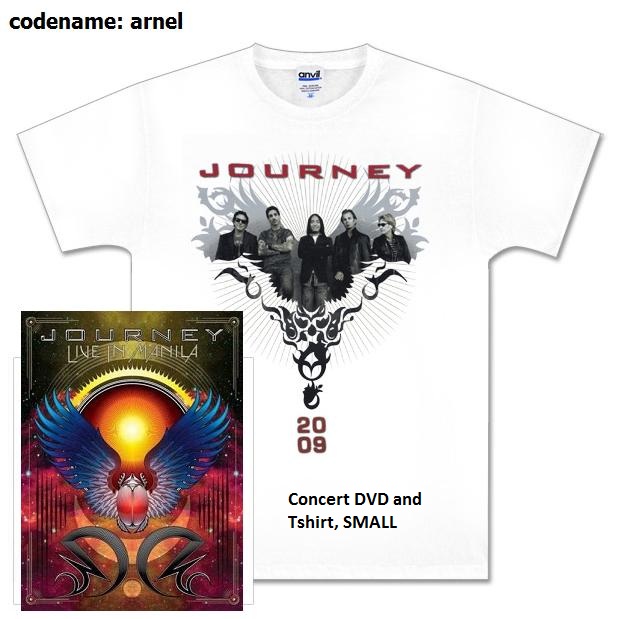 Codename: arnel | 100% cotton t-shirt, Men's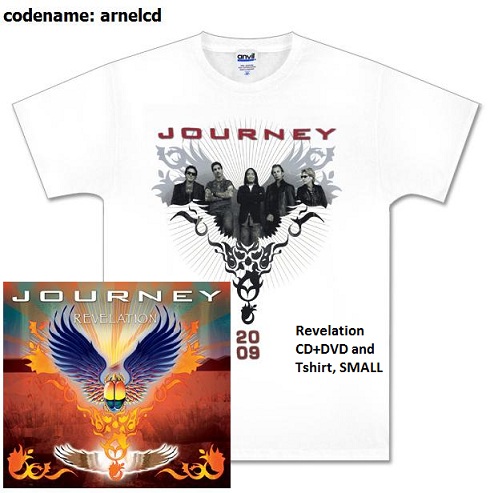 Codename: arnelcd | 100% cotton t-shirt, Men's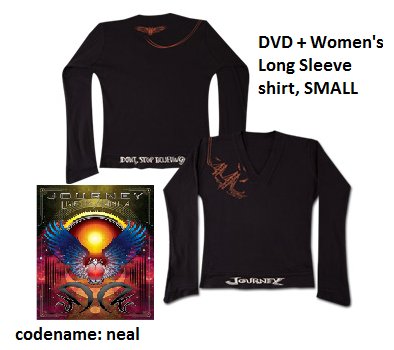 Codename: neal | Women's Journey Golden Gate Bridge Long Sleeve T-Shirt
A Journey Long Sleeve V-neck that flatters any women's figure. This shirt features the Journey Scarab flying around the Golden Gate Bridge in a Golden Orange print wrapping around the V-neck and over the shoulder. Journey lettering in White on the front waistband and Don't Stop Believing in White lettering on the back waistband. This shirt will make you want to curl up and take a nap, it's so cozy. Made of Pre-Shrunk 100% Interlock Cotton in Black. All 309 Designs clothing are manufactured in Los Angeles, CA USA.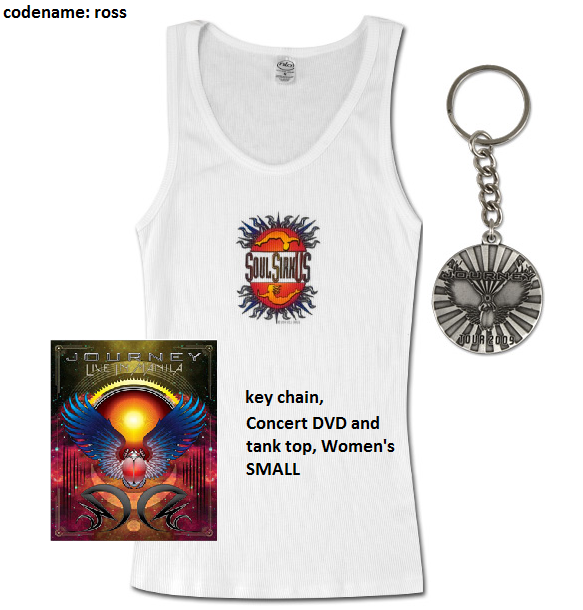 Codename: Ross

Continue on next page…
Browse Timeline