Win Journey Live in Manila Concert DVD, Revelation CD Album and T-shirts!

23 Comments
January 15, 2010 – 3:41 am popping..
Continued from page 2…
Loading…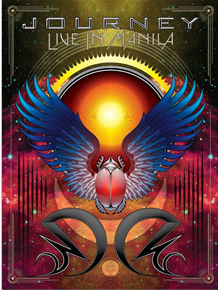 Product Description
Filmed with RED technology, which utilizes special 4K high-definition cameras with a resolution exceeding 35mm film that gives the footage an extra dynamic quality, this 2-DVD set captures Journey's historic concert in Manila, Philippines. Performing more than two hours worth of classic favorites, as well as new hits from the band's latest album, Revelation, Live In Manila documents the triumphant homecoming of the band's singer Arnel Pineda.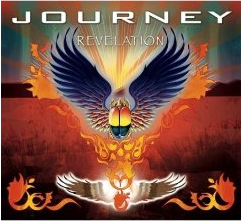 Product Description
Two CD/DVD. 2008 brings the album Revelation from Journey. Neal Schon (guitar), Jonathan Cain (keyboards), Ross Valory (bass), Deen Castronovo (drums)–are proud to introduce fans all over the world to their new lead singer, Arnel Pineda ('pin-eh-da'). He replaces Jeff Scott Soto, who parted ways with the band earlier this year after stepping in for Steve Augeri, who had to leave the band in 2006 for medical reasons.
Browse Timeline