Meet Alexie Agdeppa, So You Think You Can Dance Season 7 Contestant

No Comments
June 11, 2010 – 1:15 am popping..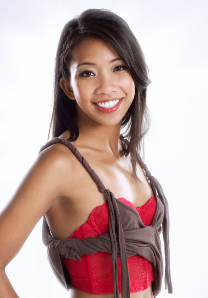 So excited to be covering Alexie's run on So You Think You Can Dance.
I kindly invite visitors to this site to please join me in supporting Alexie by voting and spreading the word!
This is after all a reality television show first, technique and ability second. It isn't looking for the best dancer but the most popular and the favorite.
As in any reality show, the producers and the judges have their own favorites and they are usually the ones who get highlighted the most– in a way affecting the way viewer's votes.
If a contestant isn't showcased enough due to poor editing or lack of airtime, then the viewers won't know enough and the contestant's personality wouldn't show making it hard to pick up the phone to vote for that contestant.
It is my hope that Alexie's bubbly, full of energy vibe will not go unnoticed on the show! She got the technique and dancing prowess covered, just need those producers to showcase her personality more!
This is Alexie's Profile on Fox' official site:
Alexie Agdeppa is a UCLA graduate and former Los Angeles Laker Girl. She has performed in music videos for Prince, The Pussycat Dolls and Nelly Furtado. Agdeppa loves to cook, act and travel, and has been to the Philippines, Mexico, Europe, Brazil, Japan and Cuba.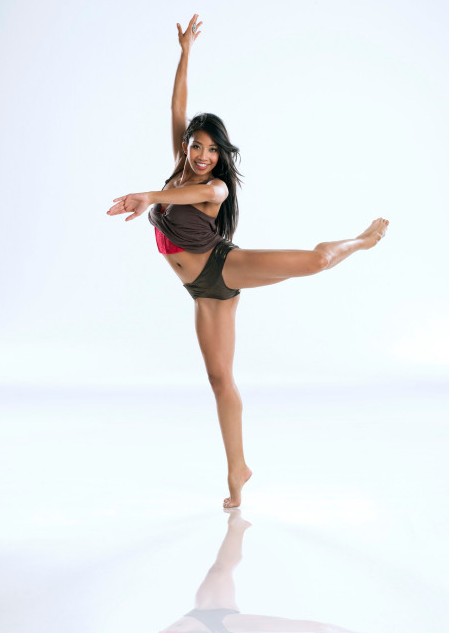 Photo Shoot Interview:

What is your full name?

Alexie Leah Natividad Agdeppa (it's long!)

Do you have a nickname?

Answer: Lex Luther (from my dad)
Sexy Lexie

Where do you currently live?

Answer: Downtown LA

Where were you born?

Answer: Los Angeles, CA

What is your date of birth?

Answer: December 13

How old were you when you started dancing?

Answer: 4

Do you have any formal training?

Answer: Trained at dance studios for 13 years

Who is your favorite professional dancer?

Answer: It's a tie – Gene Kelly, Chaz Buzan, and my sister – Jessica

What has been your most memorable dance experience?

Answer: When I was a kid, I performed on the Oscars for Debbie Allen – that was memorable. I think getting on the show is my most memorable dance experience.

What style do you hope to pick out of the hat? Which style of dance are you afraid to get?

Answer: Of course, I hope to pick out Contemporary, Jazz or Broadway, but it would be incredibly fun to pick out Hip Hop or Krump. I'm kind of afraid to pick out Ballroom.

via Fox Dance
Browse Timeline