It's confirmed (after all!): Charice joins Glee for Season 2!

2 Comments
June 22, 2010 – 1:31 am popping..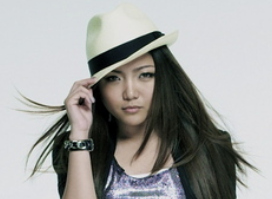 Last month, a rumor spread that Charice is joining the hit musical TV show, Glee this coming Fall for its second season. Though she quickly stopped the buzz, couldn't help but wonder if Charice' camp knows what they're doing after all.
At the end of the day, her Manager's move was sheer brilliance! She shouldn't get fired, she should be get a raise! Clever move. She started a rumor and the internet world caught on it and it spread like wildfire. It got the attention of Fox TV network and Glee and what do you know? A month later, Charice tries out and auditions for a role!! Then she gets a part! Amazing! Can't wait. Go Charice!
Rachel Berry, watch your back.

FOX has confirmed to GIVE ME MY REMOTE that Charice — Oprah's favorite teenage singing sensation — will join GLEE in a recurring role as a foreign exchange student this fall.

There were rumors earlier in the month that she had landed a part on the FOX series, but Charice immediately shot them down via Twitter. But now, things have changed. "When d rumor came out, it wasn't true," she tweeted. "But then after that…I tried to audition. And i made it!!! Let's Party!!!!"

via GMMR