Vote for AIDFI Philippines on BBC and Newsweek's World Challenge 2010- "The Only Way is Up"

1 Comment
November 7, 2010 – 6:07 pm popping..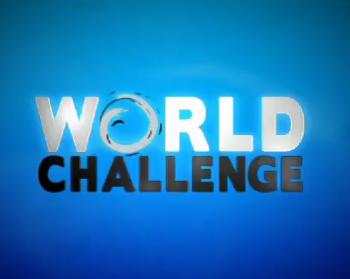 Now in its sixth year, World Challenge is a global competition aimed at finding projects or small businesses from around the world that have shown enterprise and innovation at a grassroots level. World Challenge is brought to you by BBC World News and Newsweek, in association with Shell and is about championing and rewarding projects and businesses which really make a difference.
The Alternative Indigenous Development Foundation Inc. (AIDFI) based in Barangay Mansilingan, Bacolod City, is the lone Philippine finalist, for its perfected model of the hydraulic ram pump that has brought water to numerous remote barangays in Negros and various parts of the country.
The online voting process is fast and easy. The winner of the World Challenge 2010 will receive a grant of US$20,000. The second and third Finalist will each receive a grant US$10,000. The grants are awarded to projects/small businesses for their own use and furtherance of their enterprise only. The Winner and two runners up of World Challenge will be announced in an awards ceremony held in the Netherlands. The awards ceremony will be broadcast on 4th December 2010 on BBC World News and announced on the website on the same day and profiled in Newsweek magazine in the 21st December issue which will be on sale on 14th December 2010. There are 12 countries vying for the financial grants that will help in their various causes.
I invite you to vote for the Philippine entry so the foundation can continue its mission of bringing water into more homes in isolated mountainous areas in the Philippines.
VOTING ENDS at midnight of NOVEMBER 12th, 2010.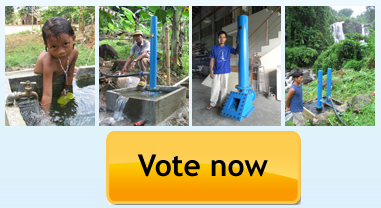 From the World Challenge Voting Profile of AIDF Philippines:

It's baffling how some inventions fail to achieve a tipping point. The hydraulic ram pump – which has been around for a couple of centuries. falls into this category. The Alternative Indigenous Development Foundation Inc. (AIDFI) is determined to see the ram pump finally come into its own. Using the power of a river's flow to literally push water uphill without any other energy input, it's proving to be a boon for poor villagers living in mountainous regions.

The ram pump can save both hours of back-breaking work carrying water and cash where expensive water pumps are replaced. AIDFI has introduced the ram pump to over 170 upland villages, and has plans to spread the benefits far and wide among poor communities.
Browse Timeline