Stand up for Pinoy Pride: Thia Megia on American Idol Season 10

No Comments
January 19, 2011 – 2:21 am popping..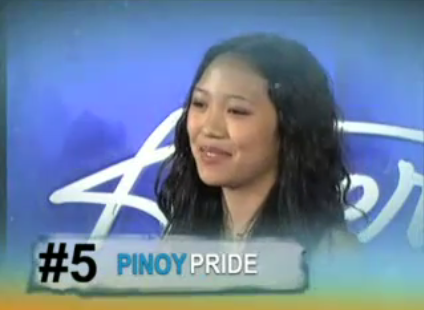 This is a first for American Idol! One of its TV promos, "10 reasons to watch American Idol Season 10" mentions a contestant's name.
Incidentally, the name mentioned is that of 16 year old Filipina Thia Megia. She makes it to number 5th reason to watch Idol this year! When Thia says her name, new judge Jennifer Lopez quips, "that's a movie star name…"
I first heard about Thia in 2009 when she made it to America's Got Talent Top 40. I made a featured post about her here and was really impressed then. I went as far as saying that she is going to be bigger than Charice given the right break!! American Idol might be "it"! (finger's crossed.)
Her Wiki page has already been deleted but her Youtube account and MySpace page is still active. She's rumored to have made it to Top 40 on Idol (why else would they feature her on the ad if she didn't right?).
I'm psyched! I hope she makes it far on Idol.
You have my vote Thia!! Let the Idol season begin…
Watch the Idol promo:
American Idol season 10 premieres on Wednesday, January 19th and Thursday, January 20th at 8/7c
Browse Timeline