Katy Perry's music spark creativity, must hear cover of "Teenage Dream" and "Firework"

No Comments
March 23, 2011 – 12:59 pm popping..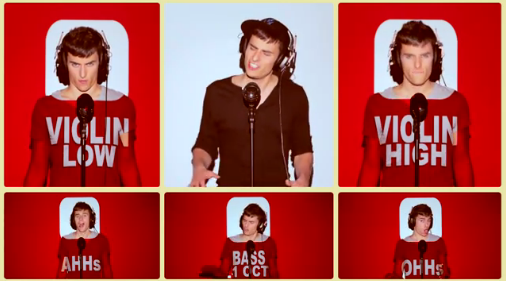 Katy Perry no doubt created numerous hits over the last three years of her career. Though she still has a bit to prove in terms of record sales, putting her along side Lady Gaga, Christina Aguilera, P!nk, and the still relevant Britney Spears– they are considerably among the biggest stars in pop music today and reminiscent of what Madonna was in the 80's.
[ I can not mention Madonna without saying how she certainly shaped Pop music to where it is now. There is no comparison. She defied convention and paved the way for other artists to push boundaries in its lyrics, style and imagery. Truly a pop culture icon, Madonna is still the world's top-selling female recording artist of all time having sold more than 300 million records worldwide and on the business side as an entrepreneur- a true genius! ]
While I question most of Ms Perry's music for lacking depth and profundity and for sounding too commercial and artificial at times, every once in a while I come across covers of Katy Perry's songs stripped, created in such heartwarming tracks that the music becomes art itself. I could listen to these covers over and over.
Listen in and appreciate…! :)

"Teenage Dream" by The Rescues



Acoustic Cover of "Firework" by Tyler Ward and Alex Goot
"Teenage Dream" piano acoustic cover by Boyce Avenue
A Capella Beatbox Cover of "Firework" by Mike Tompkins

"Teenage Dream" acoustic piano cover by Tyler Ward
I cannot end this post without giving the best music parody to "Teenage Dream" . The lyrics masked in pain & vindictive thoughts in a 'Weird Al Yankovic' kind-of-way will crack you up…