Crap, there's an Angry Birds web version!!

1 Comment
May 16, 2011 – 5:25 pm popping..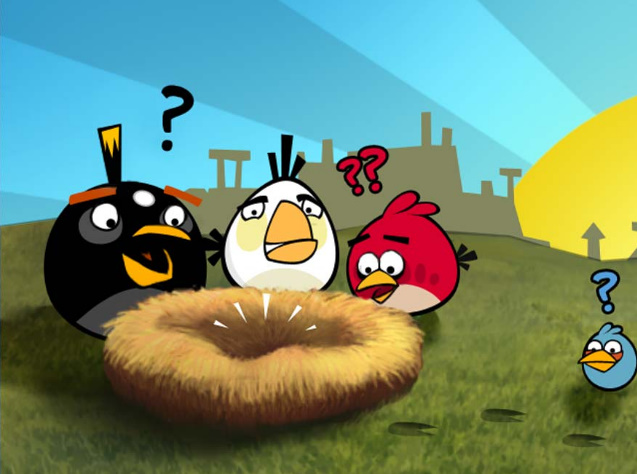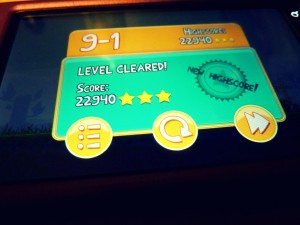 When I finally surrendered to owning an android 'smart phone,' one of the things I was prodded to download was the "Angry Birds" game app– to my chagrin.
For the first few weeks, I no longer had free time! In fact, most of my time was spent playing the all too time-consuming, battery-draining addictive game! I finished all levels on the original game, up to "The Big Setup," completed the Christmas, Halloween and Valentine's "Seasons" version and perfected the "Smuggler's Den" and "Jungle Escape" with all three stars (!) on the "Rio" version.
I was so happy that I got over it after that. I have not opened any of the "Angry Birds" app on my phone for sometime now. A few days ago, I came across an article on PC World entitled: "Angry Birds Hits the Web for Free, Yippee!" This was not good news for me at all! I of course went on to immediately install the game tailored for Google Chrome. Arrgh! Now it is on my notebook and one can only imagine how easily accessible it is right on your computer…
No Chrome browser? You can try the game on your Internet Explorer 9 and Mozilla Firefox 4.0 here. Be warned however, it may not always work! I tried it on Firefox and just says 'loading' forever.
Tip you should know if you start playing on the web: you can zoom in and out of the game by simply scrolling your mouse wheel! :)
Angry Birds has reached more than 140 million downloads worldwide. The hugely popular game debuted as an Apple iPhone app in December 2009. Did I mention it is addictive? It is addictive! :)