Get "If I Hadn't Forgotten" the new song from Singer Songwriters Keaton Simons and Didi Benami

No Comments
November 6, 2011 – 7:01 am popping..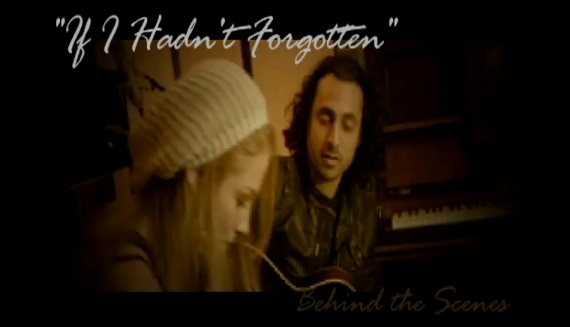 Who: Multi-talented singer songwriter and musician Keaton Simons and equally multifaceted artist Didi Benami in a duet!
What: The captivating new song, "If I Hadn't Forgotten"
Where: now available on iTunes and Amazon as digital downloads.
When: release date, November 01, 2011
Song Trivia: Heard on Private Practice Episode 506, "If I Hadn't Forgotten" | November 3rd. 2011

Why you should buy: It is organic and thoughtful in its simplicity. Unobtrusive, noteworthy on its gentleness. The duo's solid vocals and phrasing shine through. Keaton Simons is giving and unassuming; Didi Benami's quiet surrender and commitment to the song is compelling. Together, it makes for beautiful harmony and one you could put on repeat. via Amazon
The Making of "If I Hadn't Forgotten"

Song preview at Didi Benami's Official website. Keaton Simons official site here.
Get FREE song download from Didi's fansite.
@DidiBenami on Twitter
@KeatonSimons on Twitter
Keaton's Official Facebook | Didi's Official Facebook